Samsung's dedicated AI chips to outclass Apple and Huawei in the second half of the year
Apple and Huawei have already introduced AI-focused chipsets last year, the A11 Bionic and Kirin 970, respectively. Not one to allow itself to be left out of the latest trends in the mobile world, Samsung is reportedly working tirelessly on a Neural Processing Unit (NPU) of its own.
For mobile devices, the company is said to have already reached "the technological levels of Apple and Huawei", or so unnamed sources in Korea claim. Samsung will even "come up with better chips" (than Apple and Huawei) "for sure in the second half of the year". The race is on, then.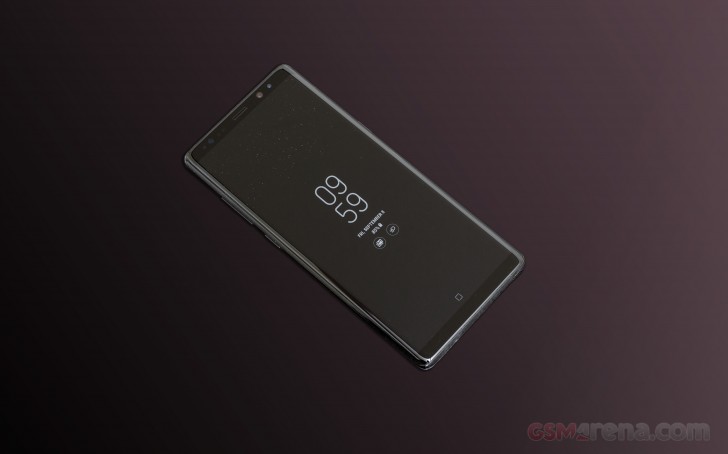 Samsung Galaxy Note8
The company only started developing its NPU in the second half of 2017, which is the reason for the delay compared to its competitors. With an NPU, a smartphone can process, analyze and store data without the need of a cloud server.
Samsung is likely to showcase some of its NPU's capabilities at MWC in Barcelona next month, though it's unclear if that will be an open presentation or a 'behind closed doors' type of event. The first handset to come with Samsung's NPU built-in will be the Galaxy Note9, which is apparently scheduled to launch in September.
S
Not really. Today, it is not significant, but there are many calculations which do not require cloud power. Identifying your face, voice commands or Huawei's monitoring your phone usage to adjust its performance. Running them on the device save power...
V
Unbelievable bollocks and marketing gimmicks, NPU in a phone as good as having 1.4 litre engine in a Ferrari. All serious "neuron" calculations can only be done on powerful servers. Just complete gimmick, nothing to see, move on
D
"I think you're the one secretly biasing apple or huawei and maybe you dont even own a note8". Your words, not mine.
ADVERTISEMENTS