While Samsung left most of us a tad let down at this year's CES with no new device announcements, it did manage to get us excited about the future regarding its upcoming Exynos 5 Octa SoC.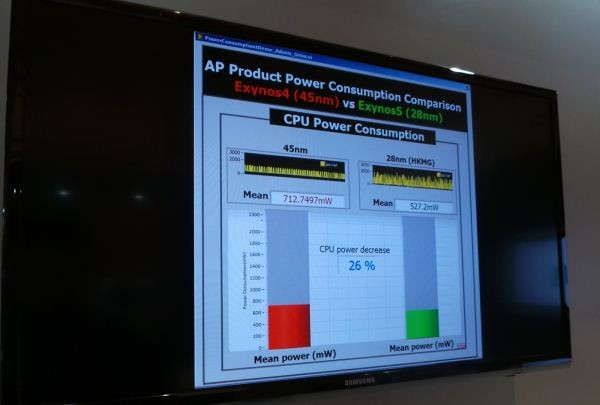 As the name implies, the Exynos 5 Octa will feature eight cores of processing power; four Cortex A7's, and four Cortex A15's.
While the Exynos 5 Dual variant features a new-gen Mali-T604 GPU, it seems this was not good enough for Samsung's octa-core model, which will instead feature a PowerVR SGX 544MP3.
If the name sounds familiar, that's because similar graphics processors are found in the Apple's A5/A6 processors - the PowerVR 543. The 544 is set to feature many of the same options that are found in the 543 plus DirectX 10 texturing and 2x faster triangle setup.
It won't, however, match the performance of the PowerVR 554MP4 found on Apple's A6X chipset, so the performance delivered by Exynos 5 Octa's GPU will likely be somewhere between the third and fourth-gen iPads' GPUs.
a
Why Samsung would insists to use an obsolete GPU in your flagship processor? It simple doesn't make sense. Rumors say the Exynos 5 Octa will be the new Galaxy Note III SoC. If this news is true I definitely won't buy one.
A
Maybe If you Took A Little More time to Read You Could have read that Samsung is Indeed Using 8 cores In Their New SoC BUT Those are two sets Of Cores. 1 has 4 A15 cores And te Other One has 4 A7 Cores. They Will Not Work Simoultaniously... Read Befo...
?
whatever it is , samsung fanboys will defend and think their spec is the best
ADVERTISEMENTS