It's no secret that Samsung is working on a foldable smartphone. In fact it's not the only maker to do so. But Samsung appears to have put a lot of R&D money in the project over the past few years and is now hoping to bring a finished product in 2019.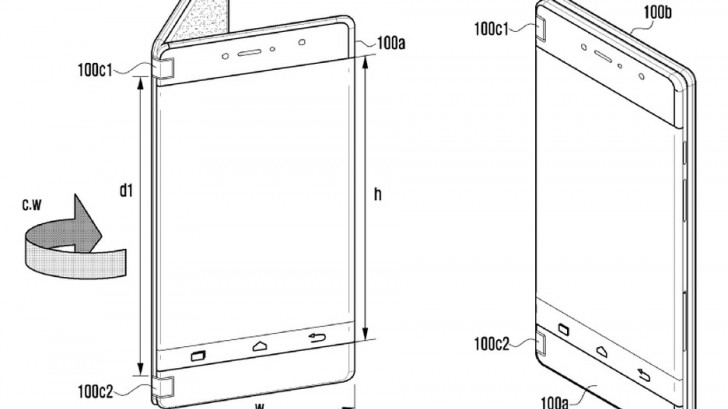 The Korean giant even showcased a working concept behind closed doors at CES 2018. The device is expected to be launched as the Galaxy X and according to Samsung's CEO, its flexibility will be more than just a gimmick.
But how much will the smartphone maker charge for it? Well, according to industry sources, the Galaxy X will cost around $1,850 and the parts for building the phone will go into production sometime in November - just in time for the 2019 launch.
With a price tag like that, it's not hard to imagine that the Galaxy X will be more than a limited-edition handset at first and will attract mostly true hardware geeks. Hopefully, as time passes by, the foldable OLED displays will start getting cheaper and will be made available to the regular consumer.
The screen is expected to be 7.3" when opened and 4.5" when folded and if reports turn out to be true, we will know for sure during February's MWC 2019. We wonder if Samsung will be able to solve the mass production problem with the foldable OLED panels by then.
Well man to be honest i can afford it too but why to spend 2000+ on a device with manuufacturing price maybe 400 or 450. Like S9+ cost 312 euros to make but sells for 1000+ euros 256GB version. If Xiaomi makes equal quality for 500-600 euro i ra...
Well my opinion should be much different than many users here. But foldable phone is much bigger its screen is much costlier battery will be more consumed due to dual screen. We do not know how the ankles will work when folding unfolding the ph...
ADVERTISEMENTS