The Note lineup normally launched around September/October so we generally believed this was when we'd expect the new foldables to arrive. If a rumor is to be believed, Samsung may be planning to launch its new foldable phones, the Galaxy Z Fold3 and Z Flip3, in July this year - months earlier than the Z Fold2, which arrived last September.
We may have to wait 5 months to see Flip 3 and Fold 3.

— Ice universe (@UniverseIce) February 4, 2021
If Samsung is now making a shift to its release strategy and its H1 flagship (the S21 seires) already released in January, then this new timeline makes sense. If the company should stagger two major calendar releases per year, they may be six months apart. This means new foldables would be expected six months after the Galaxy S21 lineup in July.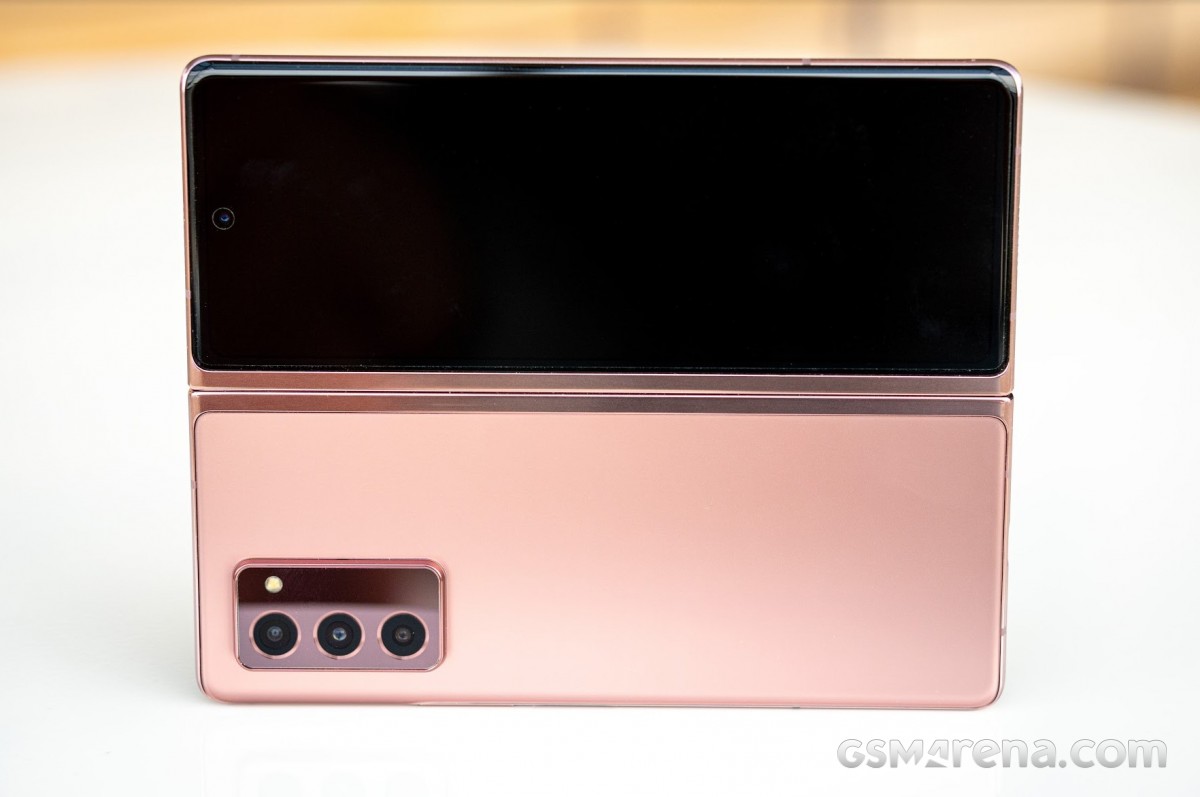 It's still too early to tell whether there's truth to this rumor. Perhaps the company might be on track to release foldables in July but it's never known if it will run into some kind of manufacturing delay. Who knows, maybe Samsung's figured everything out with folding devices for the third iteration. After all, it already went through a major recall with the first-generation Galaxy Fold.
The Galaxy Z Fold3 is expected to make a change from the UTG (Ultra Thin Glass) composition of the second-generation of foldables and may switch back to plastic. The Fold3's display is rumored to measure 7.55-inches on its internal display with a 6.21-inch cover display. Another rumor said that the Galaxy Z Fold3 may be priced the same as the Z Fold2 when it launched: $2,000. A supposed render of the Z Fold3 looks like parts of the S21 Ultra were mashed up with a folding form factor and an S Pen. We are yet to see Samsung offer a folding device that supports the S Pen. Previous models have displays that are too delicate and mark easily.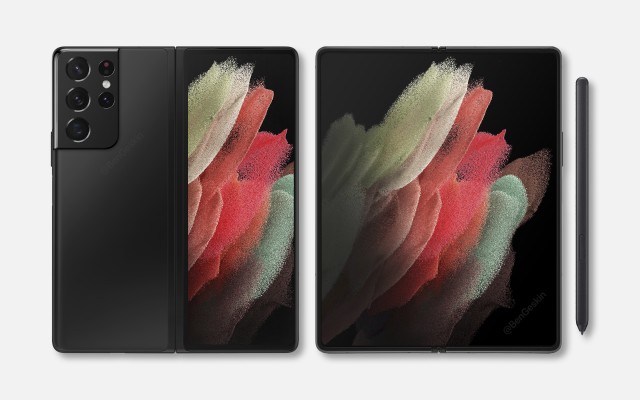 Samsung Galaxy Z Fold3 alleged render
For the Z Flip3, the inner display may grow to 6.7-inches diagonally and it is rumored to have feature a 120Hz refresh rate. The Z Flip3's cover display is also expected to grow from the original Z Flip's. It's also rumored that there will be a cheaper Z Flip3 model, perhaps one powered by a midrange chipset.
Via Twitter
j
omg is that the samsung z flip 3 and fold 3?!!! (i think ther look like the s21 )
D
it probably will since they already have the tech and sometime in the near future they may find more efficient ways to produce them
m
exactly my friends! Cmon SAMSUNG give us excitement! For having all that thickness in my pocket, Give me the perfect camera (and big sensor) at least...! Ok..., i need and S-PEN too. Come on SAMSUNG! fol AND PLEASE GIVE US THE HEADPHONE JACK (3.5...
ADVERTISEMENTS