The Samsung Galaxy View tablet, which was recently spotted at GFXBench, has been approved by the US Federal Communications Commission (FCC). The device carries a model name of SM-T677A.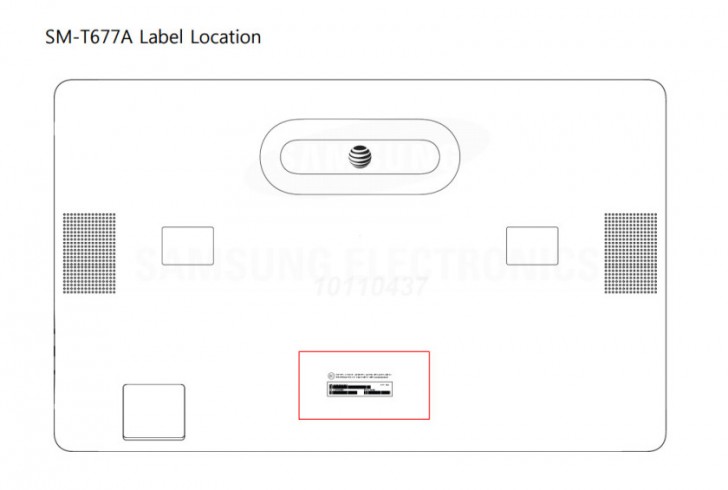 If you take a look at the sketch of the back of the tablet (see image above), you'll notice that there's an AT&T logo in the top middle, suggesting that the slate is designed to work with AT&T's network.
Other details like the letter 'A' in the name (along with the list of supported LTE bands) also reportedly confirm that the Galaxy View is headed to the carrier. In addition, the sketch also confirms that the device will feature stereo speakers on its back.
FCC documents also reveal that the tablet will have a width of 447 mm, height of 272 mm, and a diagonal size of 513 mm. The screen would be about 18.6-inches.
?
Samsung. Its get better with every turn. Stay ahead of the curved.
D
Apple doesn't innovate, they just take obscure tech that may/will be popular and try to make it a norm. That way they can fool people like you into thinking they innovate. Funny thing is that even when they copy more blatantly and copy popular stuff ...
A
It is not copying if you take and mix&match the technology to become your own. That is how plagiarism also defined. It is the very definition of innovation. Taking something already exist and reinvent or modify it in your own way.