Not content with its coverage of the PC space with its notebooks and Chromebooks, Samsung has announced a new All-in-One PC running Windows. Strangely, that's the actual name of the machine, as Samsung has decided not to get creative with its naming.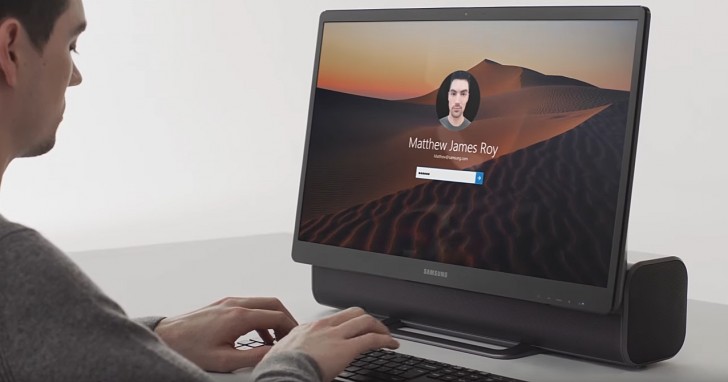 Nevertheless, its design is anything but interesting. The All-in-One PC features an integrated soundbar, which is also its base. The 24" 1080p touchscreen display can be tilted, and is height-adjustable.
The innards of the All-in-One include a 2.4GHz Intel Core i5-7400T processor, either 8GB or 16GB of RAM and 1TB hard drive (5400RPM, sadly). If you want more oomph in terms of RAM and storage, Samsung says those are easily replaceable.
It's cool that the soundbar can play music via Bluetooth even when the PC is turned off. Sadly, further details are scarce at the moment regarding I/O and pricing.
D
ummm... does it come with Nuance spyware pre-installed?
D
"The design is anything but interesting" Is that what you meant? I really don't think that's what you meant.
D
Does look strange in kind of sexy way.