Samsung Galaxy Book Flex and Ion bring QLED displays and the latest Intel CPUs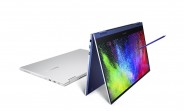 During this year's SDC (Samsung Developer Conference), the company introduced two new notebook lineups - the Galaxy Book Flex and the Galaxy Book Ion. Each comes in two flavors - 13" and 15" and they all share a couple of common standout features.
First and foremost, the Flex and the Ion have QLED Full HD (1920 x 1080px) displays and although Samsung claims these are the first QLED displays on the market, there are some earlier implementations of the tech in the laptop market. AU Optronics has been making Quantum Dot panels for quite some time now and they can be found in early Acer Predator gaming laptop iterations.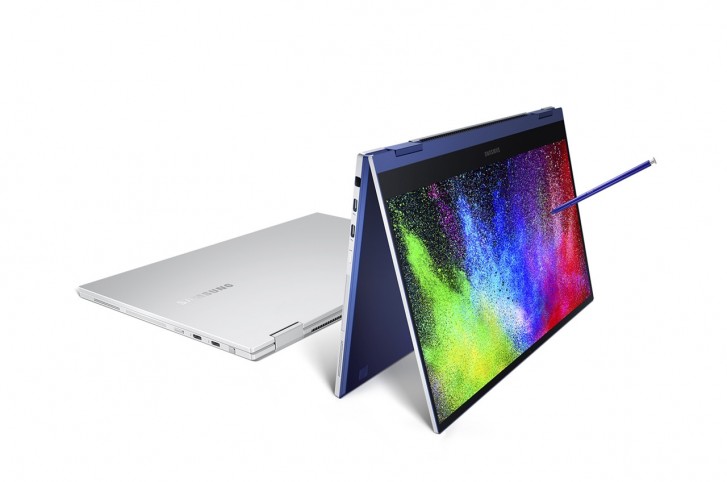 However, these QLED panels seem superior as they have a peak brightness of 600 nits, which is downright impressive. The 13-inch and 15-inch screens on the Galaxy Book Flex and Ion seem suitable even for outdoor use.
Both devices support Samsung's Wireless PowerShare and can charge your Qi-compatible gadgets using the touchpad. We wonder if this means that you won't be able to use the touchpad while you are charging your device. AKG-branded stereo speakers are also on the menu.
Galaxy Book Flex
The 13-inch flex comes in a 1.15kg package with Intel's latest 10th Generation (Ice Lake) Core chips, integrated graphics, up to 16GB of LPDDR4X RAM and up to 1TB PCIe NVMe SSD. For extra security, the machine has a fingerprint reader.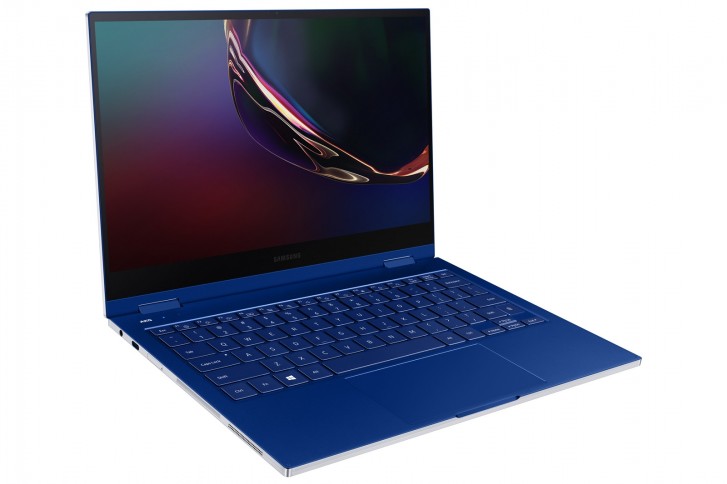 The name is derived from the 360-degree rotating display, which is also touchscreen and supports S-Pen. Connectivity isn't overlooked too, - 2x Thunderbolt 3 connectors and microSD card slot. A generous 69.7Wh battery is inside.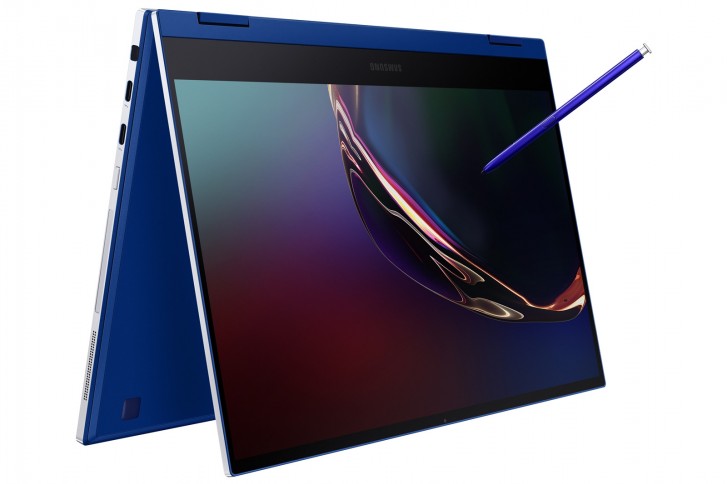 Interestingly, the 15-inch variant comes with the same battery but it weighs 1.52kg or 1.57kg if you go for the discrete graphics card version. Nvidia GeForce MX250 GPU with 2GB of GDDR5 memory is your option.
Galaxy Book Ion
As we mentioned above, the Ion series also come in two flavors- 13" and 15". The 13-inch is 30g shy of a kilogram while the 15-inch version can go up to 1.26kg with a discrete GPU.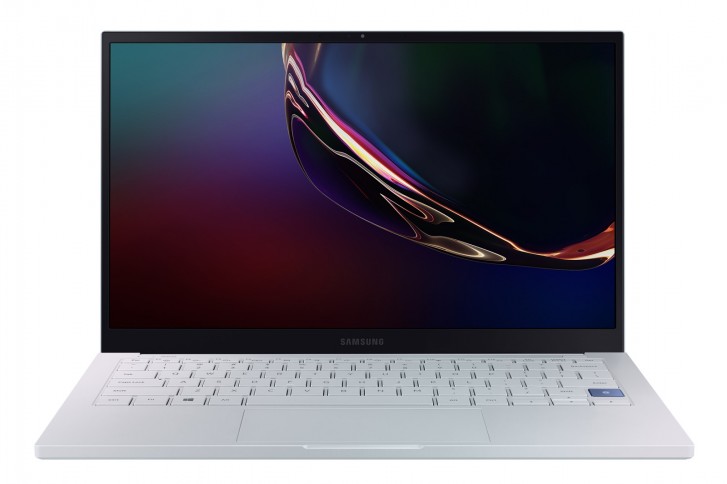 Intel's 10th Generation Comet Lake chips sit behind the wheel while the 15-inch model can be equipped with an Nvidia GeForce MX250 GPU with 2GB of GDDR5 memory.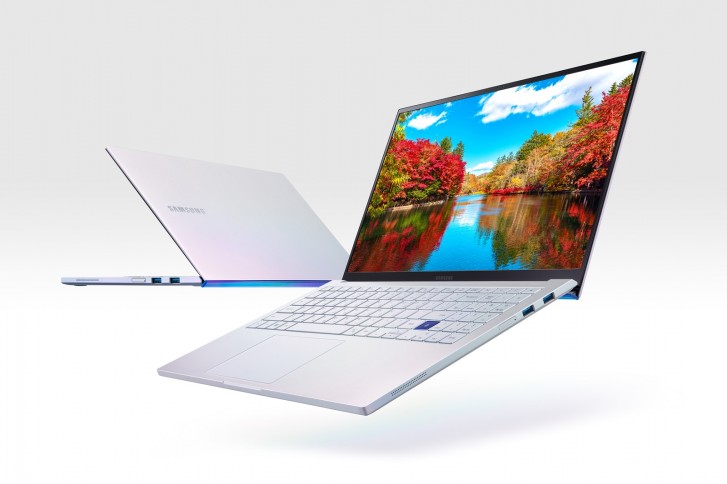 Memory configurations can go up to 16GB DDR4 in both cases and up to 1TB of PCIe NVMe SSD storage. However, the 15-inch has t an additional unpopulated SODIMM slot for another 16GB RAM chip and an additional SSD slot too.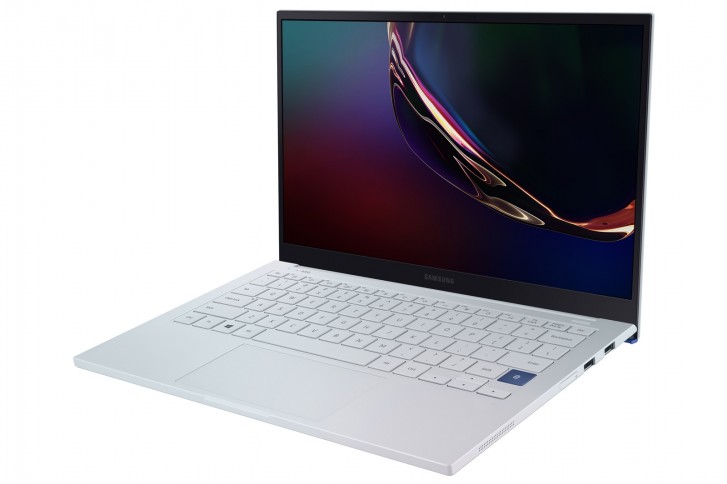 The same 69.7Wh battery keeps the lights on for both iterations and connectivity-wise, the Ion beats the Flex with an additional HDMI connector.
As of now, there's no information about pricing but sales are scheduled to start in December.
V
You obviously have no clue what people want and what is trending these days. This is what exactly people want, slim, fashionable tiny laptops to do their office stuff anywhere, no one cares about your graphics card with more than 2gb memory or bulky ...
Work??? 2GB graphic card is unable to run anything apart MS Office box and simmilar things open drawing and so. For that any laptop worth 200 is good enough no need to waste 1500 on a device with simmilar or equal specs of a 300 eur device. Eve...
V
Are you stupid or what? This is not gaming laptops and they extremely thin, it designed for easy portability and work from any where