Samsung's new VR headset will launch very soon, Bluetooth support confirmed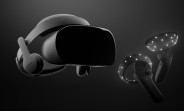 Samsung's upcoming VR headse,t dubbed HMD Odyssey+ made its first appearance on the FCC's database, along with key specs and features. It aims to be a successor to last year's HMD Odyssey and will be company's second stand-alone VR headset.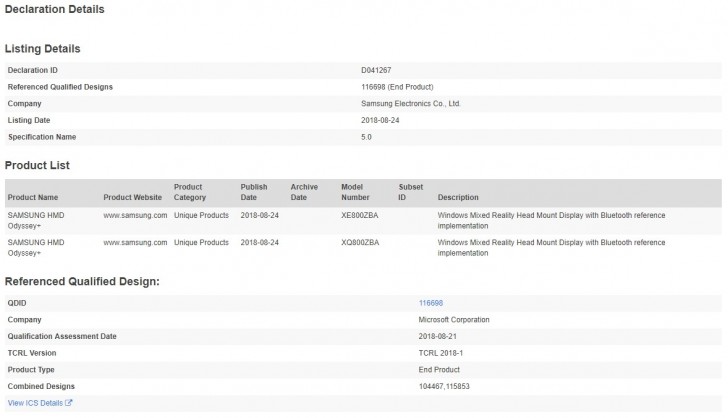 Although previous leaks revealed almost everything we would like to know about Samsung's future VR headset, the latest report is here to add more to the story. The device appeared on the Bluetooth certification website, revealing yet another feature.
The document doesn't disclose much except that two models have gone under the certification process, with similar numbers: XE800ZBA and XQ800ZBA. We've already seen the first one on the FCC's website but the second remains a mystery. This could mean that the Korean giant is prepping two variants of its headset, while Bluetooth connectivity could mean that a gamepad or other game controller can be paired with the headset directly.
In any case, Bluetooth and FCC certifications hint at an imminent launch. IFA Berlin 2018 anyone?
T
We're in for a Press Event in IFA Berlin City Cube on 31. August. Samsung just told us to prepare for an exiting new product - think this could be it.
B
I have tried the plus. It is amazing. They have improved the resolution with a new process called SFS. You are going to love it!
That's probably for the best