The latest update to Samsung's Wearable app shows three new wearables that are yet to be officially announced. This is the same app found on the Play Store which is used to pair your Android phone with Samsung's wearable accessories like the Galaxy Watch and the Icon X earbuds. As of the writing of this post, the devices are still visible regardless of which device you download the app on.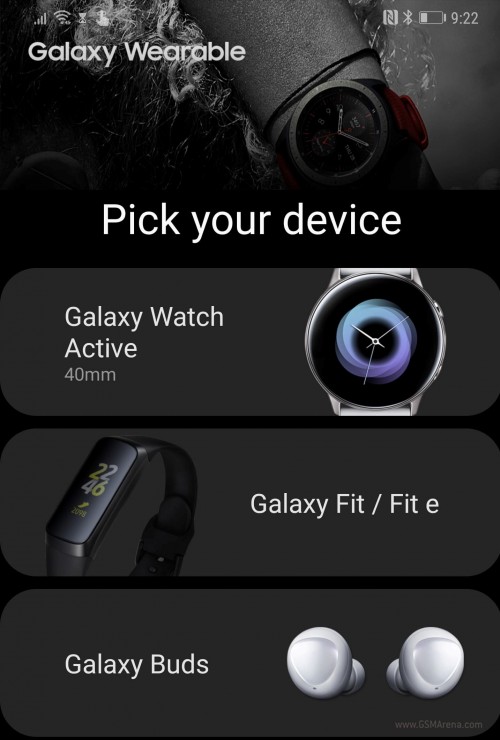 First on the list of devices in the Samsung Galaxy Watch Active. This confirms that the wearable will not be called the "Samsung Galaxy Sport" as initially rumored. It also looks like the Galaxy Watch Active will only come in a single 40mm size."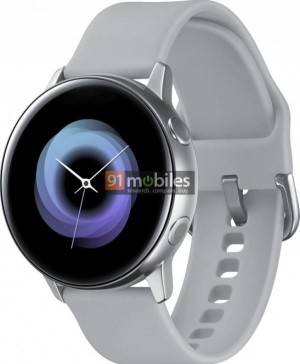 Early leak of Galaxy Watch Active
"Meanwhile, the Galaxy Fit e is another device that Samsung is going to announce at its Unpacked event. We wonder if Samsung will include or leave out support for call audio as it has with the other Gear Fits.
Finally, Samsung's Galaxy Buds are the last unannounced product listed in the Samsung Wearable app. We first learned about these when the render of a pair of totally-wireless Samsung earbuds appeared in their charging case while sitting on the back of a Samsung Galaxy S10+. The charging case should support Qi wireless charging in this case.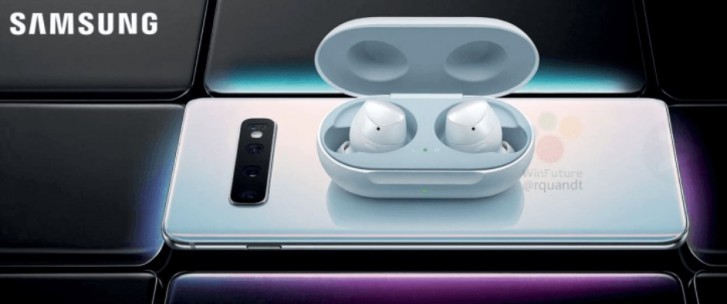 Samsung doesn't seem to mind that its wearables are displaying on its own app. It's been almost a whole day since they were first spotted yet they remain visible.
Samsung's Galaxy Unpacked is taking place on February 20 which beats any other announcement planned for the MWC later this month. Samsung will announce its foldable smartphone, a trio of the Samsung Galaxy S10, two wearable watches and the new Galaxy Buds.
Via Twitter
D
How long are your super serious training sessions? I mean, it _might_ not last more than one or two days, but how on earth do you keep going for longer than that without rest?
p
I think the Gear S3 Frontier was the best looking watch