The future of VR is inside-out. This means that the headset needs no external assistance similar to mobile solutions like the Gear VR. Samsung is working on a more capable headset that will offer 6 degrees of freedom (DoF), compared to the 3 DoF that the current Gear offers.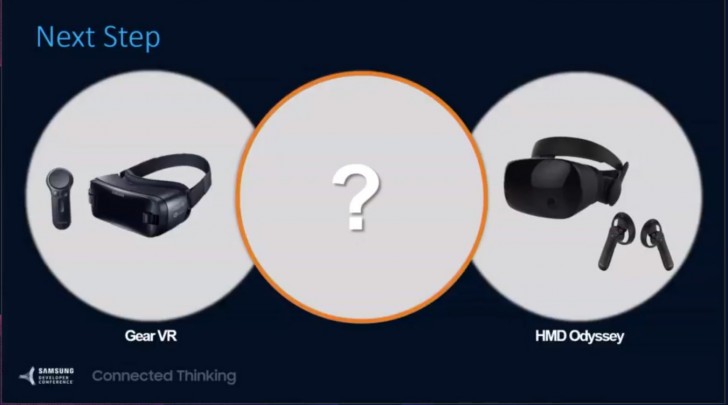 This will allow room-scale tracking and a more immersive experience. The company is also working to reduce motion sickness and bring a more intuitive UI. This next step will build on experience from Samsung's Gear VR and the HMD Odyssey.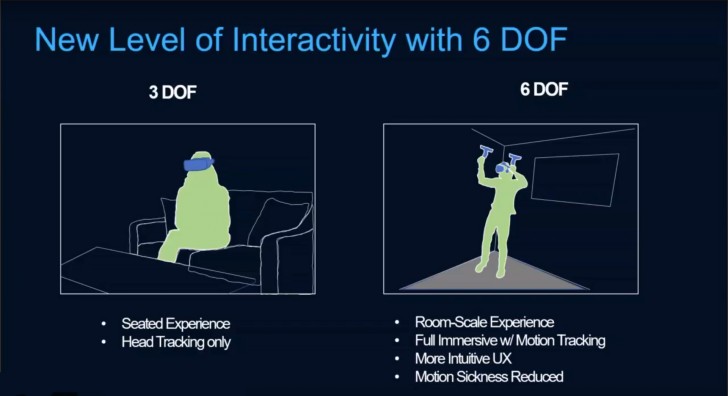 Currently, there are over 1,000 titles that support Gear VR. The company also has a complete ecosystem of immersive videos, from 360° cameras through 4K livestreaming to the headsets.
You can watch a presentation from the Samsung Developer Conference led by Taeyong Kim, Vice President of Samsung Electronics.
A couple of VR headsets with inside-out tracking were already announced: the Oculus Go by Facebook and the Vive Focus by Valve/HTC.
K
If people can afford a $600+ phone, I can hardly call that being "lifeless" you however my good sir, are behind the times...
?
Inside out tracking hahaha sounds pretty messed up. A better name is spacial tracking and the already available rotational tracking
D
I'm sure your life sucks, you hardly own a smartphone even. Maybe commented using a 90s desktop.
ADVERTISEMENTS