Yesterday Samsung launched a peculiar new campaign, geared at current iPhone users. The promotion, titled The Ultimate Test Drive offered iPhone owners inside the US a chance to get a brand new Galaxy Note5, Galaxy S6 edge+ or Galaxy S6 edge for a 30 day trial and the cost was only $1.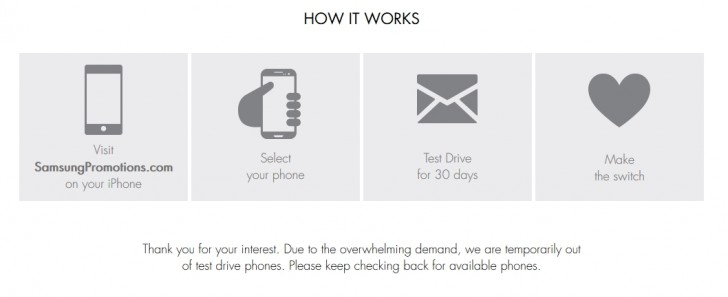 Apparently, the offer proved to be so tantalizing that mere hours later Samsung updated their website, informing that no more test units are available at the time. The Korean giant never actually revealed how many units it was giving away, but we can only assume we are talking in the thousands as it is a US-wide offer. The depleted quantities also come as no surprise. Even if you are pretty fond of your iPhone, chances are that you wouldn't turn down a shiny new toy, be it for a month. Furthermore, the phone did also come with an active SIM card from a US carrier of your choice and that has its allure as well.
The more interesting part is how successful the campaign will be after the month has passed. The end goal is clear – steal away Apple users, but it is hard to say how many of the participants will opt to pay for the device and keep it after the test drive.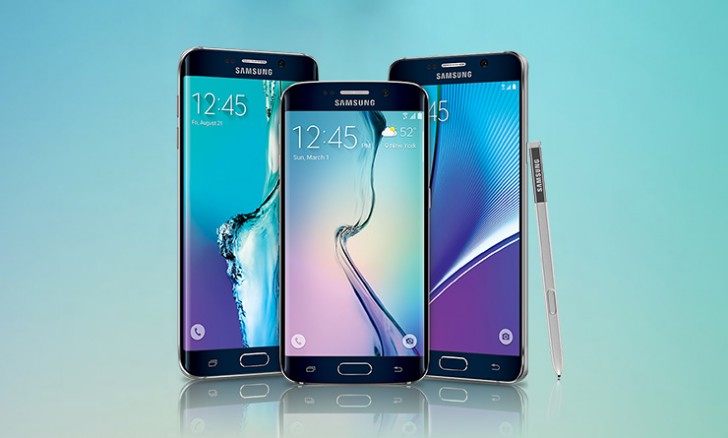 If you are among the lucky ones, who managed to find out about the Ultimate Test Drive in time, we would love to get some extra information about additional conditions and the specific around the provided SIM card. Also, you might want to take good care of that loaner if you plan on taking it back, otherwise, Samsung will charge you for any damage. Still, unless you lose or absolutely destroy the phone, the fines don't look so bad.

D
obviously there won't be many switchers from G6 to iPhone 6 , considering the number of people with G6 will be close to zilch ;-)
O
Apple tried it here in South Africa. but no one went there to exchange their Galaxy S6 for iphone 6