SanDisk iXpand is an iPhone case with up to 128GB of extra storage built-in
If you're stuck with a 16GB iPhone 6 or 6s, SanDisk has a solution to your storage woes. Just use that severely limited internal space for apps and games, and store all your music and videos on its new iXpand iPhone case.
Yes, you read that right. The new SanDisk iXpand Memory Case is, well, a case for the iPhone 6 and 6s, but one that comes with an amount of integrated storage, helpfully expanding what's inside your handset.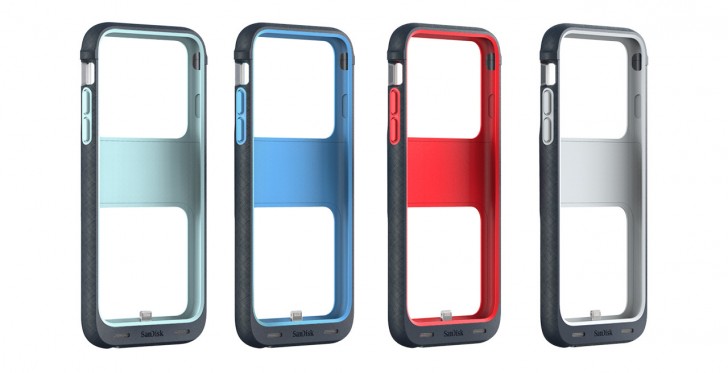 You can get it in 32, 64, or 128GB capacities. There's an optional 1,900 mAh add-on battery pack too, which will (obviously) improve your battery life too. The case has hard plastic outside and a soft rubber inside so that it also protects your iPhone while expanding its storage. You can even set it to automatically back up the photos and videos in your Camera Roll if you want to.
The 32GB model is priced at $59.99, the 64GB one goes for $99.99, while the 128GB version costs $129.99. The add-on battery pack unfortunately doesn't seem to be out yet.
D
i have my dislikes for apple products myself... but ur really getting out of topic which is sandisk case, it's not an apple product and the idea of making the device a lot of ppl could need is really good one, most comments are bashing companies and ...
S
My problem with those fancy accessories is that they come very late. The new iPhone is sbout to come out. Its understandable that those who keep their phone more than 2 years, but if you change it every 2 years, you r left eith one year only. Let alo...