SanDisk used to be the first to open up new microSD storage capacities, but clearing the 256GB barrier took them a while. Now the 256GB microSDXC UHS-I cards are reality and coming soon.
The SanDisk Ultra microSDXC UHS-I, Premium edition is the longest way I've heard yet of saying "the base model." To clear up the confusion, I'll call this one the SanDisk Ultra and the high-end model SanDisk Extreme.
So, the SanDisk Ultra 256GB microSD is coming out in August for $150 and offers transfer speeds of up to 95MB/s (this typically refers to read speeds, writes are slower).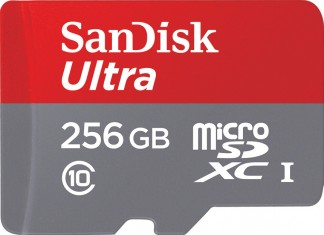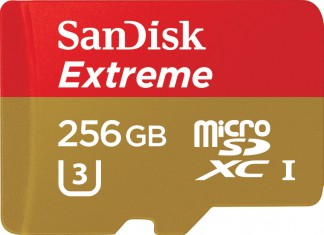 SanDisk Ultra microSD 256GB • SanDisk Extreme microSD 256GB
The high-end SanDisk Extreme card will be available sometime in the final three months of the year for $200. This one is UHS-I Class 3 and gets 90MB/s write speeds, which is what you want when shooting in RAW or recording high-bandwidth 4K video.
Speaking of which, DJI exec Eli Harris chimed in:
"At DJI we focus on creating easy-to-use drone technology for consumers to capture everyday exploration and photography, and our customers need quick and reliable access to their high quality aerial footage. With the new 256GB SanDisk microSD UHS-I cards, they now have greater flexibility to capture their content on high-performance storage and the peace of mind knowing they can continue shooting when it matters most."
?
Of course were Samsung to actually release the ufs 2 SD cards that were announced in July 2016 and have yet to actually turn up in the marketplace.....
?
Wow huge storage. I've bought SanDisk Ultra 128GB version and it is more than enough for me.
A
128 GB is 128 GB, like this 256GB is on 256 GB. However Windows shows GiB as GB, so 128 GB shows up as 119 GiB, and 256 GB would be 238 GiB. It's not because you won't get your storage, it's Windows that doesn't know the difference on GB and GiB....
ADVERTISEMENTS