In the last days of December, OnePlus posted a video where random people were trying to guess the item in a box with the OP logo. The stunt was apparently meant to gather some hype for an upcoming OnePlus 5T with a Sandstone back panel, arriving on January 5, according to a Weibo post by the company.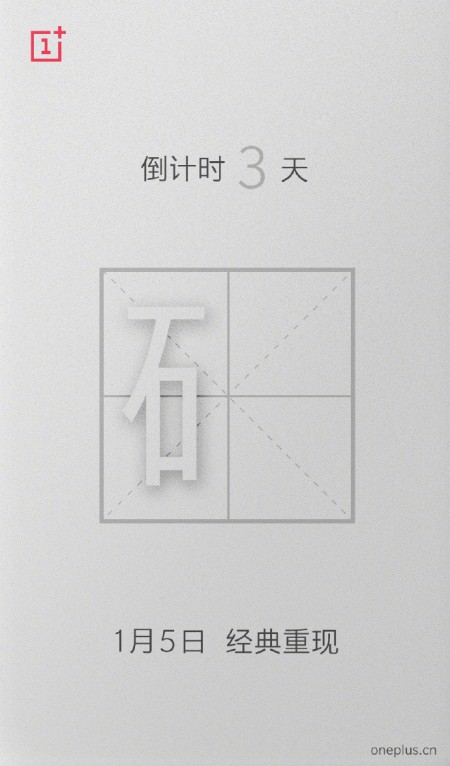 The image says "Three days left" on top, while the bottom is roughly translated as "The classic returns". If that does not feel conclusive, the big stylized symbol in the middle is translated into English as "stone".
The invite color also suggests the phone might be Sandstone White with the noisy background, but we might just be reading too much into that. We'll know for sure on Friday.
The sandstone back is not new for the company. Both the 2014 OnePlus One and its successor in 2015, the OnePlus 2, had a similar panel. Latest models might have a metal back, but OnePlus still has sandstone covers in its online store for the fans of the finish.
?
Too late OP all the diehard fans left and the only ones left are wannabes.
?
Is the rear mounted FPS will be covered in sandstone too?