In a bit of baffling news, GT Advanced has released a statement saying it is filing for bankruptcy under Chapter 11. GT Advanced, in case you didn't know, is the company tasked with making those sapphire crystal screen covers for the Apple Watch.
Apple also uses sapphire from the same company for the camera covers and the Touch ID fingerprint sensors of its iPhone lineup.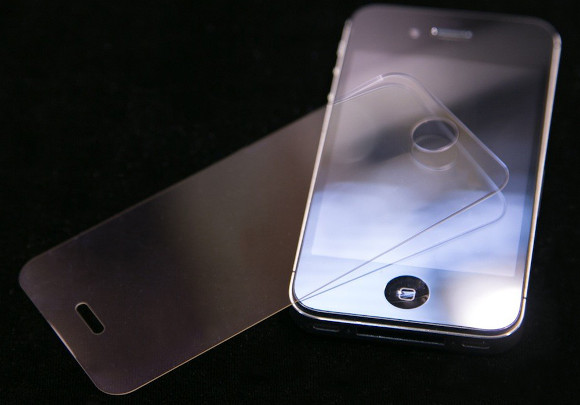 You may obviously be wondering what effect this bankruptcy filing will have on the release timeframe of the Apple Watch. That's still unclear, but just a few hours ago we heard that Apple's first wearable could be delayed slightly, arriving on the market in February in limited quantities. That might be related to GT Advanced's situation, but there's no more information right now.
The sapphire maker will apparently be able to continue normal operations, hoping to resolve its issues with creditors soon. It will begin a reorganization plan to improve its balance sheet. Its CEO insists that this doesn't mean it's going to close its doors, seeing as how its business model is sound. As of September 28, the company still had around $85 million in cash.
On the other hand, one could speculate that the dire situation in which GT Advanced now finds itself may have something do with the fact that Apple chose not to use its sapphire screen covers for the iPhone 6 models, despite countless rumors to the contrary. That decision allegedly had to do with low yields on the material.
?
you also have to remember that with apple, its all about the brand identity - the "hey im special" feeling when someone has an iDevice. So people have a premium feeling device in their hands. it also comes down to cost effectiveness fo...
?
much like phones 4u in the uk - full bankruptcy was filed even though there was still plenty of cash in the bank, but that case was unique due to the fact that that it had noproducts (networks) to sell - so could this be the same for GT advance? havi...
D
Also, the headline of this article is wrong. Filing for Chapter 11 is generally called protection from creditors, as it allows a company to reorganize. Filing for Chapter 7 is what most people call bankrupt, where the company ceases operati...
ADVERTISEMENTS