The Apple Watch was made official by its maker not long ago, but the company did not go into much details about the wearable's specs. Thankfully, though, we have analysts for that.
NPD DisplaySearch estimates that the version of the watch marketed by Apple as coming with a 42mm height features a 1.5-inch display, while the smaller 38mm Apple Watch sports a 1.3-inch screen. In both cases the resolution is said to be the same: 240x320.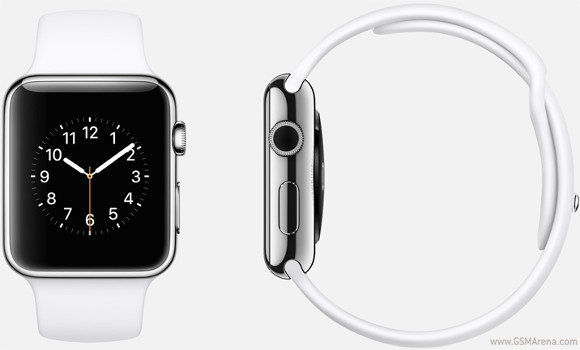 This makes for a pixel density of 299ppi on the smaller model, and 261ppi for the bigger one. The display tech at use is apparently flexible AMOLED (on a plastic substrate), and the panel itself is made by LG. The sapphire glass that sits on top of it is supplied by GT Advanced.
Overall, the entire screen for the Apple Watch (including the panel, the sapphire, as well as all other parts, labor costs, and whatnot) is estimated to cost exactly $27.41. This is for the bigger, 42mm version.
The display module makes out $7.86 of that, while the sapphire-covered touch panel is worth $19.55. Keep in mind though that this estimation is made rather complicated by the fact that Apple has only one supplier for the display panel and one for the sapphire glass. Also, this is the first time anyone's used this combination of flexible AMOLED with sapphire glass on top. The point is - do take all of this with a pinch of salt.
The Apple Watch will become available in early 2015, starting at $349.
w
Playing on emotions using simple words to make 💵 money 💵 money 💵 money Wow
J
apple...261ppi no retina !!!
?
Isn't Gorilla Glass a totally different thing from Sapphire glass though? Mind you, love the phrase "monkey shrapnel," totally going to drop that into casual conversation at some point