HTC's Sense 5.0 was introduced seven months ago and we all knew that the new version was just around the corner. Well, the screenshots of the upcoming version 5.5 of Sense UI have been leaked, showing us the changes and the tweaks that are coming with the new version.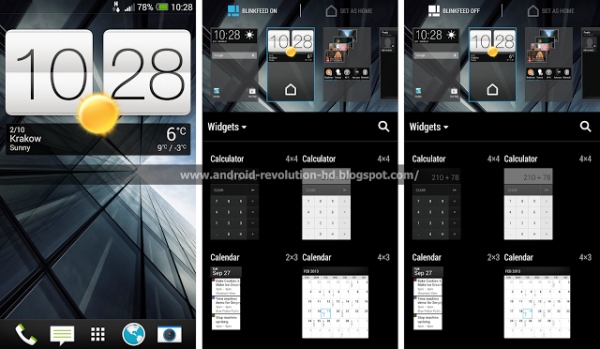 HTC introduced the Blinkfeed with the Sense 5.0 and the user never had an option to turn of this feature. However, it looks like the newest release of Sense will allow you to disable or enable the Blinkfeed as you please.
Furthermore, with Sense 5.5, HTC will be adding a couple of new topics to the Blinkfeed and the update will also give you the ability to add your own custom topics to the feed.
HTC will be bringing the quick settings panel to all its smartphones with Sense 5.5. Furthermore, will be able to re-arrange all the quick settings as per your requirements.





The various tweaks in the Sense 5.5 (click to enlarge)
The Sense 5.5 will also come with an improved keyboard that features more emoticons. The camera is said to be improved with new options like dual capture and panorama+. The updates will include minor changes to alarm clock, storage and recent app panel, too.
Unfortunately, there is no word on when the new Sense 5.5 update will begin to roll out, but we should know more shortly.
b
I just upgrade HTC Sense 5 with BlinkFeed and very like this update so modern and fast run. and I written what's difference between HTC BlinkFeed and FlipBoard App on my blog too.
D
HTC Sense, nicest UI ever..
J
HTC Sense is looked blankening OS Android..Actually i'm not so impressed with the Sense UI... Samsung's TouchWiz UI still the best ever for Android.