Screenshots of Android 6.0 Marshmallow running on the Samsung Galaxy S6 have appeared online. The screen snaps reveal a slightly redesigned TouchWiz UI, which features more white space. From the current batch of screenshots, the setting toggles in the notification panel show the most major change. They're now on a grey background and are colored in blue.
There's no new information for the release of the update. An alleged Samsung Marshmallow update roadmap suggests the Galaxy S6 will see the Android 6.0 update some time next month alongside the Galaxy S6 Edge.
Here are the leaked screenshots in question.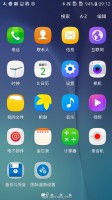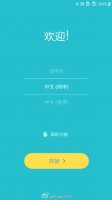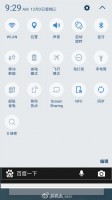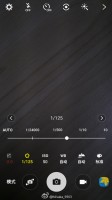 Samsung Galaxy S6 running Android 6.0 Marshmallow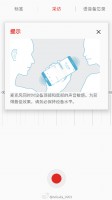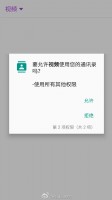 Samsung Galaxy S6 running Android 6.0 Marshmallow
The Samsung Galaxy Note 5 was updated for just one lucky owner not too long ago, too. Samsung reportedly plans to issue the update for the Galaxy Note 5 and Galaxy S6 Edge+ this month.
D
Wow dare I say I'm actually starting to like TouchWiz's revamped interface, it's not better than stock but it's definitely an improvement, not feeling the icons though but that is easily changeable with an icon pack.
D
if you know someone using s6 you can see they change themes many times as they want. based on emotion or festival or important days. my brother have an s6 and he keeps changing new themes per week. so making default ui simple and attracting us to the...
B
Yeah I was talking about the default UI, which is their own vision of "android", (thus, the one you get by default". I do know about themes, and thank God they exist. They better put one of their "good looking" themes as thei...