Second gen Moto 360 shows up in Sweden, price and launch date revealed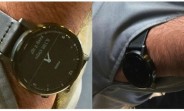 The new Motorola smartwatch is closing in, online shops have already started listing the second generation, both sizes too. One is a 46.5mm (essentially the same as the current model). Size hasn't been listed for the other one, but since it's cheaper we can assume it's smaller.
The 46.5mm Moto 360 2nd gen with cognac leather band runs for SEK 3,800 ($460/€400), while the smaller one with dark or light stainless steel strap is SEK 2,900 ($350/€305). The big one is set to ship on September 8 and the watches will arrive in a few days. This means an IFA announcement and near immediate launch.
That sounds pricy, but it's basically how much the current Motorola watch costs, it's just that electronics are more expensive in Sweden.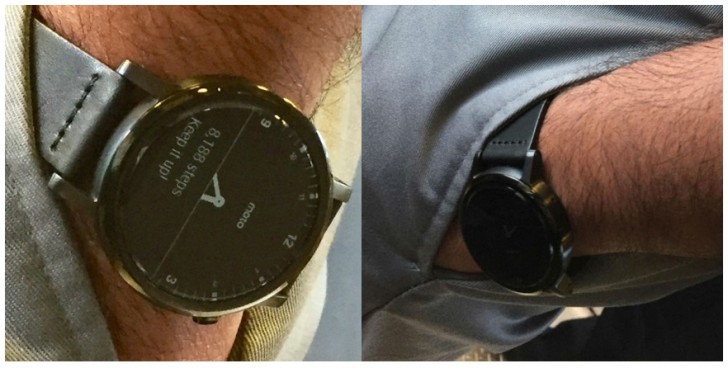 In case you haven't heard, the second generation Moto 360 will keep the flat tire design, but add lugs for the wrist strap and move the crown button to the 2 o'clock position (similar to the Huawei Watch). The different sizes will come with different batteries too – 375mAh for the big one (up from 320mAh for the current model) and 270mAh for the small one.
Thanks for the tip, Kuzy!
Source (in Swedish)
Y
Should be taken with a bathtub of salt...have dealt with Liontech a lot and they are extremely unreliable with dates.
M
Looks much better with the lugs
?
Totally agree, the lugs on this new device makes the watch look like the run of the mill SM. The design of the first edition was and still is the best looking smart watch on the market. There was me thinking that Motorola were the shepherd of the SM ...
ADVERTISEMENTS