There's already a second generation Moto G out there, so you might be expecting a successor for the even lower-priced Moto E to emerge any moment now. And you wouldn't be wrong, as it turns out.
According to a new report from Greece, the second-gen Moto E will be made official "soon enough", and like the new Moto G, it will come with hardware improvements compared to its predecessor.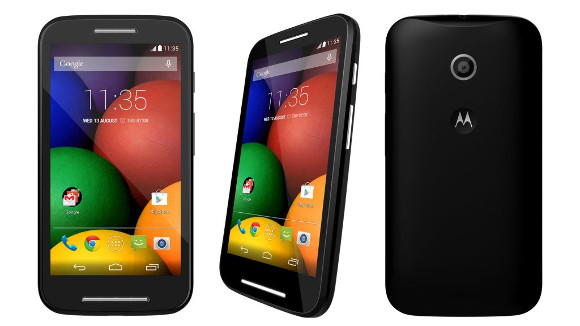 The new Moto E is said to feature a 4.5-inch touchscreen with 540x960 resolution, a 5 MP rear camera sans LED flash, and even LTE connectivity. The exact chipset isn't detailed, but apparently the upcoming handset will come with innards similar to those seen in the original Moto G from 2013.
This means we could see a Qualcomm Snapdragon 400 SoC in there (or perhaps the newer Snapdragon 410), with a 1.2 GHz quad-core CPU or thereabouts, aided by 1GB of RAM. If the Snapdragon 410 is running the show, then the new Moto E may have been the device spotted in a benchmark around one month ago.
The new Moto E will run Android 5.0 Lollipop from day one, and it will obviously be extremely affordable - though whether it will keep the price point of the already selling Moto E hasn't been revealed.
A hands-on session with the new smartphone lead to observations about it having a good grip despite its thickness, as well as a responsive software experience overall. Unfortunately though, this hasn't resulted in a hands-on image, what you see above is the first-gen Moto E. The new model will look pretty similar, however.
m
moto e 2nd gen will be launch soon it should be till april-may.... Im also waiting for this lovely android device....
ADVERTISEMENTS