SEGA Forever Collection brings SEGA classics to Android and iOS for free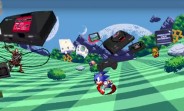 Many of US remember the classic SEGA games that we grew up with as kids. In order to keep these games relevant (and in order to keep making it money), the Japanese company is launching SEGA Forever to bring back "nearly every SEGA game ever released from every console era – Master System, Genesis/Mega Drive, and Dreamcast – SEGA's last system before deciding to stop making hardware altogether.
Games will be free to play and ad-supported, though SEGA will likely provide an option to pay a subscription for no-ads. These ads would briefly play before you start playing a game. You'll also be able to sync your game progress online and there will be an online leaderboard for a somewhat social touch.
In addition, you'll be able to play the games without an internet connection and Controller support is also included with the games. You'll be able to use your favorite Bluetooth controller to play the game, which is great seeing as console games aren't very fun with on-screen controls.
SEGA is releasing 5 games at launch. New games will be added to the collection every other week.
Launch titles include:
Sonic the Hedgehog
Altered Beast
Phantasy Star II
Kid Chameleon
Comix Zone
You can search for the games the App/Play Store now. Searching "SEGA Forever" will list all the games available from the collection.
Which SEGA game are you most excited to play on your mobile device?
g
unfortunately some of the mentioned games is not even found n the virtual console unless you're on cfw or any
?
True. I doubt it will be hyped by mainstream medias though, to make the "comeback" (Sega always released games for other systems and retro-consoles over the years) even bigger. Also, LOL at releasing Altered Beast as one of the first titles. Thi...
ADVERTISEMENTS