Setting up your Springboard
The iPhone's homescreen is called Springboard and it's the place (read: the only place) where you'll see your apps - there isn't a menu here like on Android.
Also, the iPhone's homescreen will prevent you from leaving blank spaces between your icons - they will always appear as if magnetically strapped together. You can change this by jailbreaking and using one of the various hacks.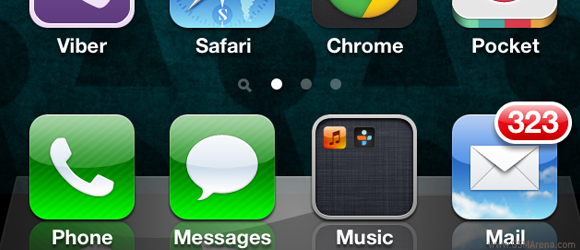 You should always try to maximize space on your iPhone's homescreen so that you have access to the most apps without the need to perform endless scrolls from left to right. Try organizing your apps into folders as well and keep them as upfront as possible so they're always within reach.
The iPhone has four docked icons at the bottom of the screen - those won't move no matter which homescreen you've landed on. You can place folders on the dock too, something not everyone knows. This means that instead of the four icons you can have almost as many as you want down there, hassle and jailbreak-free.
Apple isn't big on stuffing the iPhone with bloatware but it does have an annoying Stocks app that you have to live with. Seriously, who uses that? Ok, moving right along, smile and wave boys!
Built-in apps cannot be deleted however there is a way to hide unwanted ones from your homescreen. This trick doesn't require a jailbreak but will lose effect whenever you reboot your iDevice. Open up http://rag3hack.no-ip.org/ from your iPhone and tap the Hide Apps without Jailbreak bit. Then you have to choose the apps you want to hide and install a new app certificate. After the installation fails (breathe, it's supposed to happen), tap done.
Now all you have to do to hide the previously marked apps is to enter app jiggle mode by holding down an icon and find the apps you want to hide. They will appear blank and hitting the X will hide them until the next reboot. Pretty nifty.
If you're the untrusting type that doubts Apple's signal bars ever since the whole Antennagate debacle there is a way to get the device to tell the truth and nothing but. You'll need to dial and call *3001#12345#* - thus you'll enter Field Test mode. Notice how the signal bars are now replaced by dBm figures.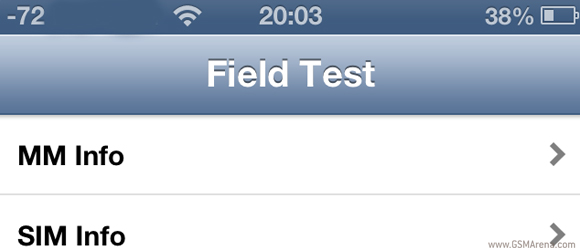 Now if you want the setting to stick you'll need to hold down the power button until the Slide to power off pops up at the top of your screen. Now hold down the home button until the phone exits the app and goes back to the homescreen. It still works! And even better a tap on the signal will quickly toggle between signal bars and decibels.
If you want to reverse the changes just dial *3001#12345#* once again and press the home button once.