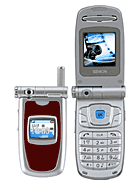 m
my comment is about maintenance, the problems are some of the ring tones are not functioning and camera backgroung does'n show.
O
I want to state that I do not like the camera quality of the phone.
p
i need its,software or driver.
m
I just bought a Sewon SGD 1010 handset. im enjoying it but my problem is that i can not get an english manual to aid me with the features.I will appreciate your assistance.
t
Pls i want to see the english version of the sewon 1010 phone. it is giving me serious problem here.
h
I want to see the handbook of useless ,sewon 1010. Can you help me? You can give the message to my e-mail.Thank you very much!
.
Different names but same design...What's the point??? Get a new designer!! this one is useless!!! Looks like samsung's V200
u
i have this set and i live in pakistan ,how can i add new ring tones in this set
Total of 8 user reviews and opinions for Sewon SGD-1010.