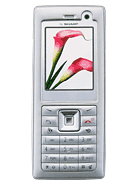 T
Yea, I reckon, SHARP make this phone... then they go to Vodafone and say "Do you want to buy the line of 550SH with your logo on it or not?" If they say yes then it all goes through and if the say no then they will sell it without their branding like other SHARP phones. Vodafone dont have time to sit down and design phones.. Come on
S
Skater42,

You are wrong. Vodafone does not design the Sharp handsets. They are designed, developed and manufactured by Sharp but sold exclusively to Vodafone.
s
@ PAUL

dood your a funny man :P

You have no idea what you are talking about, over-exagerating facts and have probably never been able to use Vodafone in the first place.

Verizon Wireless is owned by 45% through Vodafone. The other 55% belong to Verizon Communications.


Pot calling the cattle black
============================

How many US companies draw their revenues from other countries? Thank you.

T-Mobile is owned by Deutsche Telekom, you are correct.


Vodafone & Sharp
================

Vodafone is by far the largest Mobile Operator, sheer volume making China mobile #1. Vodafone is operating in 41 countries and it's fair pricing, great handsets and a good amount of services make it easily the most competetive.

Branding is no Scamming, you wouldn't call BMW a scammer only because they have their branding all over their own cars?
Subsidies make handsets so cheap, and you only have to be willing to carry the sponsors name. Like Formula One cars, very colorful...indeed.

Most SHARP handsets are owned by Vodafone, making Vodafone the "designer" and SHARP the manufacturer. Do I seem to repeat myself?

Nokia, SE & Co. just try to get more revenue by subsidising their handsets. Not everyone can afford a $999 handset.

I haven't had much trouble with Vodafone Customer Service and find that you have the best roaming agreements through Vodafone.

Skater42




P
Oh and everyones thinks , VERIZON WIRELESS, is such a scam because it is part of local Verizon company. Ehhhhh.....

NO, IT ISN'T (only by 20% yes). By 80% it is part of Vodafones, and I don't believe that the world's giant such as Vodafone can't control $$$$$scam of Verizon.

DEUTCHE TELEKOM can 100% control thei american subsidary T-Mobile USA, and Vodafone can't control Verizon? HELL NO.
VODAFONE IS SIMLY THE PARENT SCAM OR VERIZON SCAM!!!!!!!!!!!!!!!!!!!!!!!!!!!!!!!!!!!!!!!!!!!!­!!!
P
I don't know very well about Vodafone, but I do know very well about Verizon Wireless which is 80% controled by Vodafone, and along with Cingular wireless is rated to be the most SCAMEST company in the U.S.!!!!!
(Bunch of $$$$ J...ISH SCAM CON. SPECIALISTS in Verizon and in Cingular)

VERIZON WIRELESS likes doing the same things like Vodafone does:
-Locking their phones and features with hudreeds of locks and passwords! ($$$$$tones of rip off)
-Branding themselves like they are the kings of the earth
-Providing the most horrible costumer service
s
@ Toshi,

thanks for that! I don't exactly understand what you mean by incentive though. Vodafone stores sell nothing but Vodafone, why should they receive incentives? Incentives are mostly used to promote one product over another, not really applicable in a Vodafone store.
I go into an independent, multi-network (offers several providers) store and I can see this:

A K750SE without VF-branding costs AU$ 789.
A K750SE Vodafone costs only AU$499.

The K750SE Vodafone has branding and branded Software, as where the other doesn't. It is simlocked and many functions are restricted to Vodafone Live.

The regular K750SE has no locks and no real restrictions.

Call charges for Optus & Vodafone Customers are the same.

- Simlocking is the most effective way returning profits. If customers can only purchase from one network...go figure.

- Vodafone branding is effective Marketing.

- And well, Vodafone and SE of course have their little contract as Vodafone doesn't want to miss out on the success of the K750i. Subsidies and what not...

But as for the 550SH, this is a little different. As you know, the K750i is owned by SONY ERICSSON and merely "adopted" by Vodafone.
Well, the 550SH is produced by SHARP, but in reality is a concept of Vodafone and hence is only available on Vodafone. There is no other firmware, Vodafone's is the original.
And this is where I started my point.

Why complain about "Vodafone branding" when there is no other? We don't complain about Nokia's firmware...do we. Vodafone isn't just the branding, it is the OWNER of the V550SH, merely outsourced by Sharp.

It's a bit like custom pants. You go and get a pair of pants made and you own them, not the store that produced them.
The store will never ask you to return them if you don't wear them properly, or make them dirty, they are still yours.

cheers,

Skater42






t
To Skater42,

Keita should never tell die to anyone. But he just wants to get a great phone, which we, who posts messeges here,share in common.
By the way, there is reason why Vodafone is cheaper in retailer price because they pay some of inventive to retailers stores. Extreme example is Japan. Same phone you buy in Japan and In U.S. is at least $200 different because Japanese mobile telecommunication company pays so much incentives to retailer stores. But at the same time, they chage existing customers higher for calling. See this is how it works.
s
@Keita

grow up, you shouldn't be allowed to post such stuff on here.

Vodafone owns most V-SH Sharp models, this means that Vodafone is the owner, and SHARP is merely the manufacturer of the phone.
There are no other "versions" of it.

So if Vodafone is the owner, then it can also brand its phones like any other company would do.

Just keep in mind that Vodafone-branded models are 30% cheaper than original Sony Ericsson, Nokia etc. models. If you want to spend the extra money go and buy the original. But others just don't care as much...

Skater42




k
waaah i rily wish sharp would release their great phones hir in the phils and that is not branded or rather messed up by vodafone!!! i rily rily rily hate vodafone for making so much restrictions with their mobile phones! the brandind itself is already absurd!!!
most phones that reach the phils are second hands only a few are brand new and most of them came from japan!! i rily wish all voda staffs, personnel and ever1 involved in that company dies!!!!!!!!!!!!!!!!!! hehehehe rily luv sharp phones!
Total of 174 user reviews and opinions for Sharp 550SH.