Mobile phones are on the verge of breaking yet another pixel density record as Sharp just announced its first 4K mobile display. The 5.5" panel has a resolution of 3860 x 2160 pixels for the insane density of 806ppi.
The IGZO screen utilizes a conventional RGB matrix, meaning there aren't going to be any issues with sub-pixel rendering. Not that those were very likely given the density of the panel.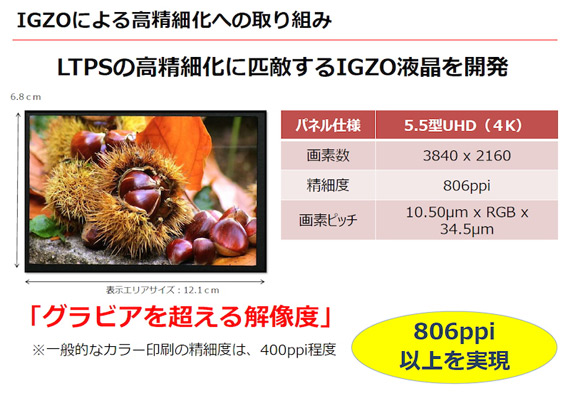 Unfortunately mass production of the panel is proving to be tricky and Sharp doesn't expect to be able to achieve it before sometime in 2016. So if you are very eager to try out the new super sharp tech you will have to wait for at least another year.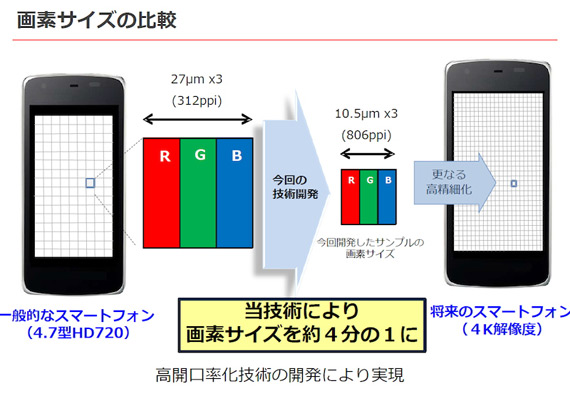 And if you are wondering whether a 4K screen will actually make any difference, you can check out our post on pixel density. There's a simple test there that lets you know the highest resolution that makes difference to you, depending on your eyesight.
x
It's called advancement. You could still be using a nokia 3310 if you wanted. But people like to have bigger screens, better processors, better cameras. Imagine having a phone as powerful as a PC/xbox/ps4. You wouldn't even need to purchase the ...
D
if they do that(stop increasing resolution) no one would buy newer processors cause we won't need them anymore & they are done then, look at the newest generation of processors both sammy's & qualcom's they can't give enough frame rate on U...
x
And why not go for the 2k? I can see the difference. If you get better battery life and performance from the 2k screen, it is not a reason to not by just because it does have the better screen.
ADVERTISEMENTS