Sharp took the wraps off a 4.1" IGZO LCD display with a resolution of 2560 x 1600 pixels. Such high resolution on a display this size results in the barely believable pixel density of 736ppi.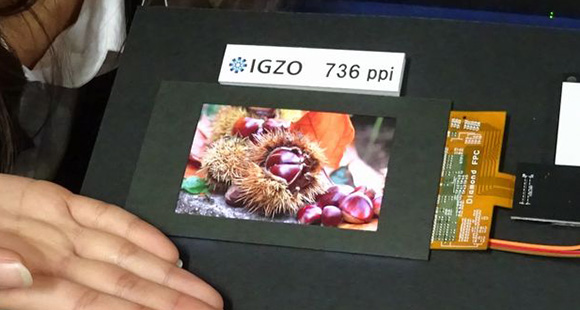 Compared, the above mentioned pixel density equals that of a 6" QFHD display panel. A couple of weeks ago Sharp announced that it will have such unit ready for mass production in 2016.
Sharp has pulled off the mind-boggling pixel density by utilizing smaller, 11.5µm pixels. Naturally, having such minuscule pixels allows manufacturers to fit more of them in a display panel.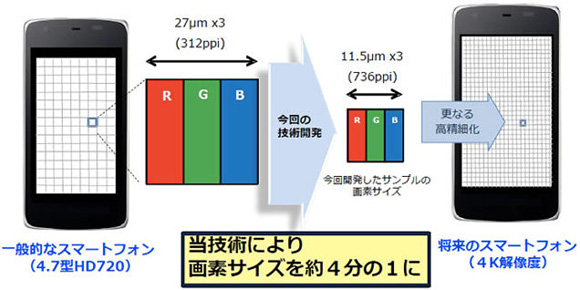 Sharp aims to start mass producing its latest display in 2016. The company will begin sending out design samples to smartphone manufacturers next year.
?
It seems that we're not going to agree on this but it's ok, we don't have to.
D
I'm fairly nearsighted, so for me around 11cm is optimal (or two feet with glasses, but that doesn't really work with phones) and, reasonably, I'm far from alone. As for CPU, rendering fast-paced stuff at half resolution and upscale in hardware ...
E
See my other comments... ppi is not an ABSOLUTE limit, that is just a widespread urban legend!! The limit depends on the resolution RELATIVE to the viewing distance. Test your own eyes, with the image from link provided and you will be amaz...
ADVERTISEMENTS