If you think QHD screen resolution (that's 2,560x1,440) on smartphones is rather ridiculous, you'll surely be even more flabbergasted in 2016. That's because at some point during that year, Sharp is set to have finalized its first 4K smartphone display.
It's still unclear which exact resolution the Japanese company will go with, as both 3,840x2,160 and 4,096x2,160 can be called 4K. But given the prevalence of the 16:9 aspect ratio in phone screens today, we assume it's going to be the former.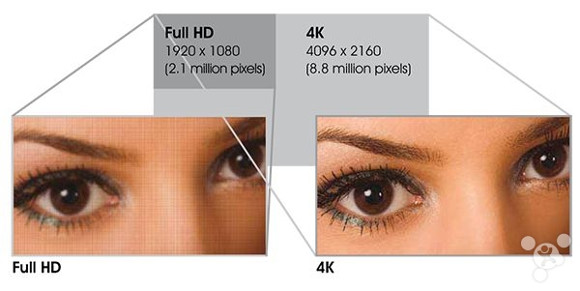 The sources that have launched this rumor say Sharp is already hard at work developing these screens, that will be between 5" and 6" in size - nothing more specific is known yet.
The reason why the display maker is going so high-res apparently has to do with great demand from Chinese smartphone makers. These companies reportedly want panels with bigger and bigger pixel densities.
Sharp is the world's second biggest LCD panel maker, the first being JDI, the partnership between Sony, Hitachi, and Toshiba. The company will also improve the quality of its LTPS (low temperature poly-silicon) screens in the near future.
D
I think you guys are missing the point....it's not whether our eyes can tell the difference between full HD and 4K resolution on a small screen such as a smartphone, its because we need 4K screens because our smartphones already take 4K video footage...
w
both of u are deluded, king's comment is a brain dead thought,most gpu at 2006 are already capable of FHD display, only some fruit company lagged about 4 years for consumer tech application. at that time multicore is already a norm, speaking about GP...
r
Current dpi resolutions exceed printing standards, the average person can't even recognize a single pixel by getting as closer as they can on many smarphones and tablets, this is a total waste...
ADVERTISEMENTS