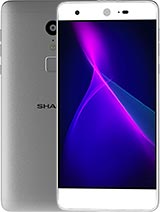 S
NOW you're going somewhere, Sharp! Make the price reasonable, make the phone available in a good amount of regions and you've got a seller.
c10
Z2 has almost the same specs as Asus Zenfone 3 but with high end chipset of Helio X20. Its display is LTPS IPS LCD which is used by iPhone as well.
Total of 63 user reviews and opinions for Sharp Z2.