Shazam has been updated just following the release of iOS 9.3. Before the app's update, Shazam was able to let you tag a song, then take you to the song's page in Apple Music. Now with Shazam 9.4.1, users can tag a song and add it to a playlist directly from the app. All tagged songs will also be added to an Apple Music playlist called "My Shazam Tracks".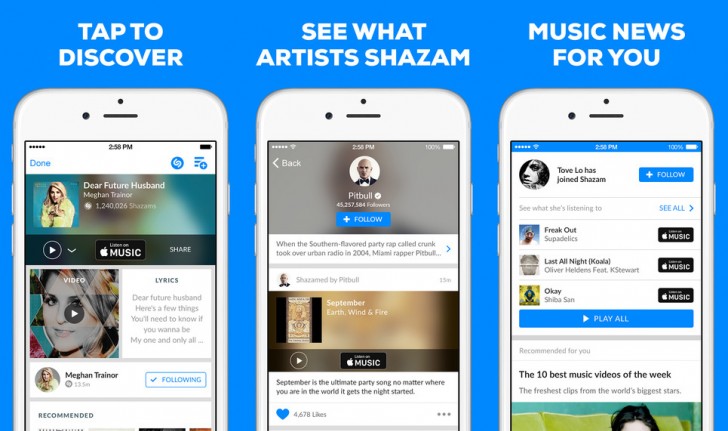 Users will also be able to listen to the entire track they just tagged without leaving the Shazam app. The song is streamed from Apple Music in the background.
These updates are made possible by Apple Music's new iOS 9.3 update which allowed better integration of Apple Music into third-party applications. Now if only Apple would improve the experience with third-party music service apps like Spotify, Google Music, and Pandora.
e
Nice update. I use Shazam to find music and then download via apple music. It's good that we can now add found tracks directly to Apple music Playlist but it would be even better if we could download them directly to Apple music as well!