Introduction
So, previously in the GSMArena shopping guide... No, seriously, as promised. We're back with our picks and, hopefully, just on time for your holiday shopping.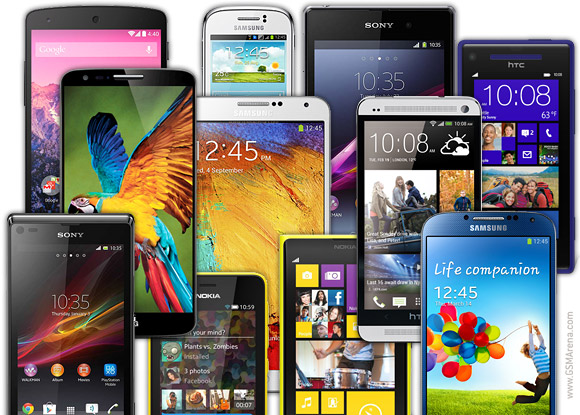 This is the second edition of our guide and oh how things have changed. For one, feature phones had to go - smartphones now start as low as €40 and you can buy any €20 dumbphone with your eyes closed (they all do the same thing).
On the other end of the spectrum are flagships that have dropped in price in the lull before the holidays. And it's not just budget phones and flagships - we're splitting up the guide by price category, starting with sub-€100 handsets and going all the way to the very best devices available in stores.
Here are the price categories we're looking at:
Once again, the €200-€300 bracket seems to have some of the most attractive packages around but with the sub-€200 Moto G hitting the market, the demands placed on a sub-€200 phone are suddenly quite high - a year ago, the Moto G would have had close to flagship status.
Before we jump in, a word on the technical terms, which we know can sound scary and confusing. In terms of computing power, a dual-core processor is passable, but entry level phones make do with just one core (there are only a few of those in this guide though). Dual-core Krait or quad-core anything is as good as a promise of solid performance.
For screens, anything under 200ppi is pretty poor (screens on budget phones usually), 200-300ppi is good but not great and anything over 300ppi is eye-popping quality and differences get near impossible to spot. For cameras, you want at least 5MP for stills and 720p for video, though budget phones settle for 3 or less megapixel stills and VGA video (4:3 DVD-like video).
Keep in mind that we're looking at off-contract prices. On-contract devices come cheap but get you saddled with an expensive plan for a year or two, which masks the true price of the device. Besides, carrier subsidies vary across markets, so we can't really provide information that will be relevant to everyone.
We've also omitted any phones with limited market availability, as we want to make sure that you'll actually be able to buy the phones listed here, rather than just read about them.
D
Buy Samsung better. Updates were very prompt. If you buy other brands then be prepared to wait till kingdom come the fellas still not releasing any updates when Samsung already have bug fixes updates after the main updated version. This is the realit...
D
BB is already dead. even carriers don't want to keep stock. It was at its peak in 2009 and 2010 but not anymore because they failed to innovate. I opened my Maps in my Note 3 and in 3sec it pointed to my location and the map was opened. I also open...
s
OMG,ma bro just got that,it's pretty cool for a phone at that price with awesome feature