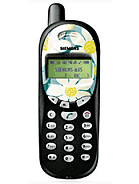 m
I am working with handset and i need manual.Please add manual on the site for all handset
F
My changing over from Trium Mars to Siemens A35 could be said to be unfavourable decision.
Call Duration cannot be ascertain after about 10 seconds after terminating the call. Those making business calls frequently wants to see the Time duration they have used.
Total of 63 user reviews and opinions for Siemens A35.