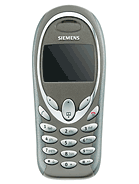 y
i have a problem about vebrration because i don't have this option in my siemens
P
i cant find a charger 4 da siemens a51 phone newer can ne1 help i ned it as soon as pos
i
I bought a new siemens A52 phone..but when i turn it on, it says, phone disabled SUBSET CODE. what do i do?




t
it's a good phone for kids but not for the people that want to make something with the mobile phone! the soft is poor, and verry slow! the price is good.
N
For the money Siemens A51 is the best.Here in Macedonia is for 40euro's + free talking time of 2h.CYa.
S
This phone sux. You can't download anything onto it and if you try, you get charged for it- good luck getting your $$ back. The display is ugly and it's a SLOOOOOW phone when trying to go through menus and phone book. The phone is a complete waste of money, save yourself the trouble and just throw your money in a pile of dog diarrhea. Stay away from this brand!!!
d
looks like this will be a budget fone to rival the likes of sendo's s360, seems to me that siemens just put a colour screen on an A55. Could be popular for kids though
Total of 75 user reviews and opinions for Siemens A51.