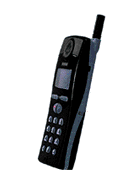 F
After 5 years of good use,I can no longer make any calls out. I have made phone calls to both Siemens and Vodaphone but nobody can help me. I am very dissapionted and don't Know where to turn.I always felt safe having the phone there as an emergency now I don't.
Fred Smith
E
I´d like to share some experience with the battery life in C10. The stand-by time 80 h is not true in my case. Only 4 h or so (introduced new battery), unless I do some mistake beeing in talk mode (5 h), but I am not actually talking. What is the difference between stand-by and talk and how to reach it. Is it possible that it is so low the time? I can´t switch off the phone completely, I need it to live at least till evening. Eda, Prague
f
i have c10 mobile and i m in saudia when i put chepe in my mobil he is showing me on left sid disabled on screen and bottem on left SOS and i brought that mobile frome faraiburg plsss guide us thanks &best reagards
A
Dear Sir/Madame,

Could you please tell me, whether can I change any battery for this C10 model to increase the talk time.

Mial me your reply asap pls.

Regards,

AZEEM.
m
A phone for extremal situations - it can care most of anything you do with it - the best phone which I know - it all the basic things which is necesary, it is small, hardy - just the best. C10 user
N
The siemens C10 is a good phone though it would have been better if it had more facilities like a vibrator, time, alarm and all. Generally its ok!
?
It may look like a brick, but mine has lasted at least two years so far when everyone else has had bits fall off of, or completely lost, thier little tiddlers There is no loosing this chunky beauty.
S
An ace phone for first time, it is getting a little bit out of date now, Sadly, but still a great mobile phone.
S
Help me please find C10 user manual,
I can not make it by internet search :-(
Thanx for advance!
S
If you have,please send user manual for Siemens C 10!
b
can i upgrade my siemens s10?
i want to have a clock.is it possible?
Total of 31 user reviews and opinions for Siemens C10.
ADVERTISEMENTS