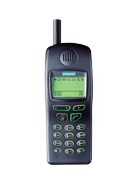 K
Ada kawan saya tu sekarang guna tipon ni la. Opis dia kat Bangsar, atas bukit. Okay jer kawan saya kata... kekadang tu bila masa nak balik rumah kan, berjam gak dia call. Bila sampai rumah jer dia stop, sambung lain kali katanya ... hehehe
A
This phone is very comfortable. I have this phone since two years ago and I don't have any problem yet.
Bravo...
M
it is shite...no graphics...shite ringtones...its falsely advertised!!!
I want my money back!!!
v
I mant more now about icons in phone.
And when i get messede phone ring very short. What doing?
C
Absolutely no features at all...not even a clock...but it does what a phone is supposed to do....great reception and reliability...no fault there...a bit bland though
D
I think the C25 is a very good phone, but i wish you could download icons for it, like you can for Nokia phones.
A
This is the worst mobile phone I bought,
I used it only 1 month.
My suggestion : "Don't ever buy this stupid phone ! "
d
This phone is good but the display is poor. also you cant search for the telephone numbers alphabetically which is a big handicap. please let me know how to get good new ring tones for it if you can
Total of 231 user reviews and opinions for Siemens C25.