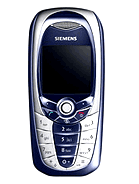 M
Is There Bluetooth Connection ?
When this product coming to Indonesia ?
Would you like to send me the picture & specification of M65, C65 & CX 65 ?
S
CIF Is enought, 65k colors is surprisingly.
m
wat a beast of a fone!how much in english muny is it?can any1 tel me wat ems means plz?!
?
USB: great
65K: excellent
CSTN: not so high-quality like TFT-screen
3 MB memory: ok
CIF: bad

It's cheap thats great but CIF-cam.... I think i'll buy CX65!
?
410 hours standy by for a low-cost phone? M65, S65 and CX65 have only 250 - 300 h standby and cost much more.....
?
@ unknown:
EUR 125 for this phone? Is this the unlocked-price?
a
ctsn screen? uh... is it good?
?
it's not a cif camera, its a qvga camera, that means it's slightly worse than a cif camera...(320x240 I believe) for an aprox.125 € phone I think it's very good
?
yeah, it's CIF...what do you expect, it's an entry-level phone. do you think its price would still be affordable if it had a better cam?....common sense my friend.:)
?
C class phone with an integrated camera. It seems like a very nice phone! Good design!
Total of 413 user reviews and opinions for Siemens C65.
ADVERTISEMENTS