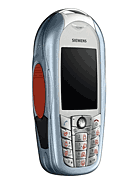 A
siemens hmmmmmm poor desing for sure u cant compte woith such a bulky phone on the market cumbersome ugly off shape and poor user friendliness. and please stop copying uir good rival nokia try somehting unique for once ...
t
dear dealer.am here some of ur products down to my store for sale.this cx70.i will be happy if this can be shipped down to my store.i really luv this products.people are really thirsty for it .if i could get like 4 i will live up to ur xpectations thanks ur advert customer taiwo nigeria lagos
S
Emoty! Nice concept. Just like playing MSN Instant Messenger on my phone. :)
b
you all look like a bunch of old people! You don't even try to understand! This is a youth phone, it his very interesting and it is very nice surprise from siemens
D
Ok... Nokia made some stupid shit - the fashion stick!
But Emotion phone? - please... GET REAL!
S
Not my kind of style, but I think the design will appeal to some...
But Siemens has released a lot of phones recently, hopefully they don't go the same way as Nokia(lots of phones, all the same, shit design en quality)
K
Actually this phone looks rather nice I like the design its better than the dozens of latest models by Nokia which all look horrible, this phone is really cute. Just compare this to say, ooh, Nokia 6630, or Nokia 7270 and you have a winner. Siemens have an advantage over Nokia, their phones look nice and have nice features. Well done Siemens, you outshine Nokia. Show them how its done.
Total of 35 user reviews and opinions for Siemens CX70 Emoty.