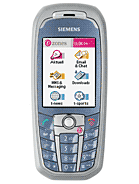 ?
Cool phone.........just bought it...perhaps the best siemens phone i have seen. Finally a siemens phone with high quality camera and video. i give if 99.998 out of 100.
A
I have seen this mobile yesterday its looking very cute and sexy but i think it will be expencive any boby tell me about this mobile particullarly its tones ,cam and battery timing siemens going up its a nice buddy.siemens go up up up up
Total of 22 user reviews and opinions for Siemens CXT65.