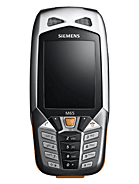 s
this phone is good but it does not have Bluetooth and wath about the cif camera in is the worts mobile with the camera
M
Hi All,
Could anybody tell me the Expected Price of Siemens M65? Bcz i am badly waiting for this Phone.
m
looks good but as far as siemens is concern cant make a phone with splendidi display. What abt the rubber alround. Dont tell me its a phone like N 5210
V
Well, VGA, for it is only "M" Class.
I think I'll get a replacement for the M55 around August. Can't wait. Seems a very promising, but I still miss blue-tooth.
U
I personally love siemens mobile technology. and specially there features are the best as compared to fucking nokia phones. nokia is a big bull shit.. they daily introduce new model.. and just change the colour of body, buttons.. and the peoples are mad who purchased this fucking shit..
M
This is a fucking good phone, but why only a VGA camera? Shame, because it would be almost perfect otherwise.
?
I like the design, since I am fan of tough phones. Standby and talk times seems ok for it's class. However, a VGA camera plus video & Java needs some memory and they don't saying anything about it. IMHO 10+ MB of shared memory would be the absolut minimum for such tool. Seems very promising phone. Let's wait to see.
Total of 392 user reviews and opinions for Siemens M65.