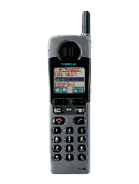 A
I stopped using it about a year ago (2006!) And yes, battery still holds longer then most brand new phones, my K800 can't match. Far longer then 5 days, if not talking too long 10 days are not uncommon.
IN 8 YEARS OLD PHONE O_O!
C
A friend gave me a Siemens S11 as a gift and I am so excited. But language is Germany! How do I change Siemens S11 language into English? I leave in Manila Philippines.
R
I used this phone from may 1998 to september 2003. And the battery still works for the 5 days, as in the manual.
Great phone, but has some weakness:
one system 1800
no irda
extremely big size.
The first phone in the world with colour display. Revelation
p
this phone(Siemens s11)"how to show clock ? if you know send data/method to me. please....
Total of 7 user reviews and opinions for Siemens S11.