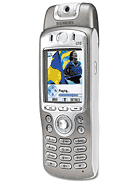 ?
Everyone needs to know, that Siemens asked motorola to help them with a product, so motorola gave them there own operating system for the Siemens U10.
So there you go.
I have one of these phones, and was comfusedat first, but no, Motorla helped good ol siemens out.
B
WTF?!!?! why the hell is the menu and menu button EXACTLY like my motorola?
s
should this phone be allowed to be on market?its copied all features of motorola i mean i sure wuldnt be happy if they were selling a phone thats an exact copy of my product
s
Good day sir,
sir,i need to know the price of this phone U10 and where i will pay in my money
thanks
siino
Total of 11 user reviews and opinions for Siemens U10.