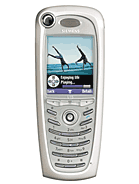 h
awesome,when will it arrive in indonesia, how much does it price? thank u pls reply asap
d
i just want to know when it is gonna be released cos i want one!!!!!!!! and also if it is gonna be released into australia or not
?
it is a very cool cellphone because of its video calling. you can now see the person you are talking directly on the screen.
v
itis very very vry nice 1 and i hope that i get one as soon as possible
and i thing it is the gratest mobile now in the word.....

Total of 31 user reviews and opinions for Siemens U15.
ADVERTISEMENTS