SK Telecom (SKT) has struck a new strategic partnership with Scandinavian telecom equipment vendors Nokia and Ericsson for advancements in the field of 6G development. Even though 5G is still being rolled out in a handful of countries, the Korean telecom wants to stay ahead of the curve and lay the foundations for a solid future implementation.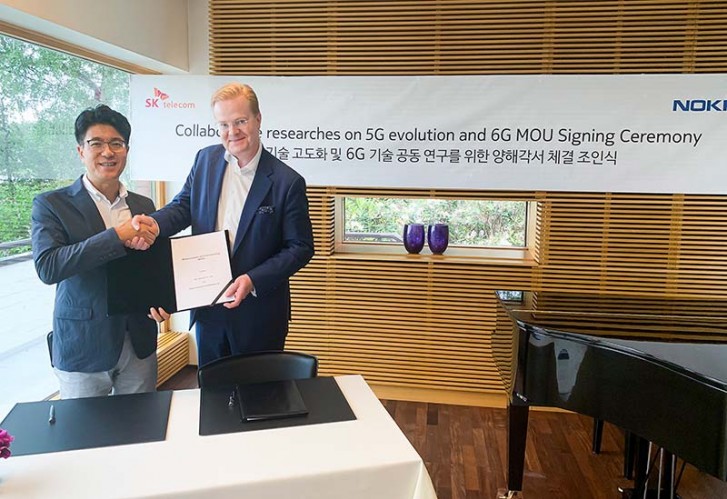 SKT CEO Park Jeong-Ho met with his colleagues Tommi Uitto from Nokia Mobile Network and Per Narvinger from Ericsson to sign joint technology development memorandums. Both deals are part of the larger collaboration between the governments of South Korea and the two Nordic countries.
The main goal of these deals is to lay the foundations of the next generation of network research and development as well as improve on the existing 5G infrastructure capabilities of the Korean carrier. Going into more details, SKT is looking to explore 6G requirements and develop a new business model for the implementation of the next-gen network.
Collaboration between companies like this will be important as the technology and standard for 6G networks is yet to be clearly defined. - SK Telecom representative
In addition, SKT will work closely with the two Scandinavian companies to improve latency on its existing networks as well as bring stand-alone commercial 5G networks with 28GHz band support.
p
Last time I checked, Finland is in Scandinavia.
ADVERTISEMENTS