The Skullcandy Jib True are the company's most inexpensive pair of wireless earbuds. The Jib True are meant to be a basic pair of truly wireless earbuds for undemanding buyers on a shoestring budget. Priced at 30 USD/2999 INR, these earbuds are an easy entry point for those purchasing their first pair.
Design
Despite the relatively low price, the Jib True don't feel cheap or poorly made. Our review unit came in the trendy Blue colorway, which has bright yellow and red highlights. You can also buy these in more plain Black or Gray colors.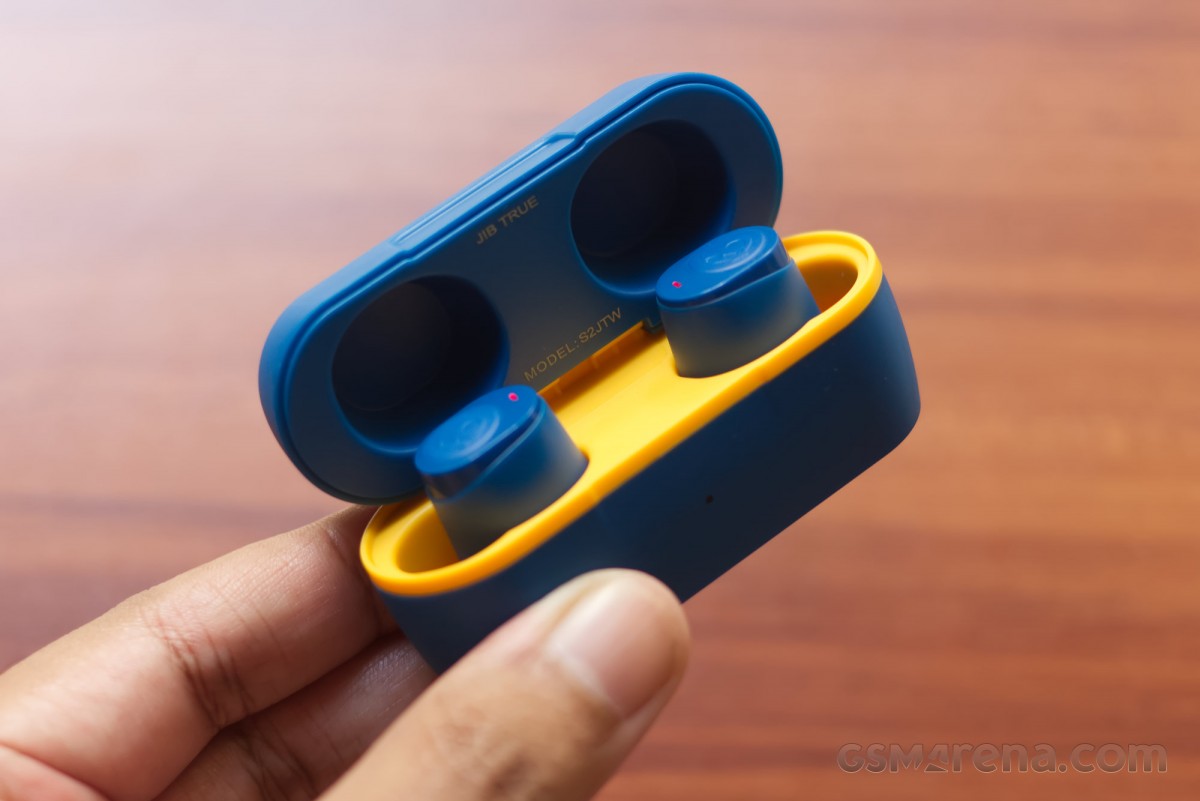 The earbuds are slightly on the chunkier side but don't stick out too much from your ears. Each earbud has a physical button on the outside for controlling volume and playback. It's difficult to press these buttons without pushing the earbuds uncomfortably deep in your ears so you have to grab the top edge of the earbud and try to pinch the button. This isn't particularly convenient and it's easier to just control playback from your phone.
The earbuds have an IPX4 rating for sweat and water resistance, which is great to see in this price range.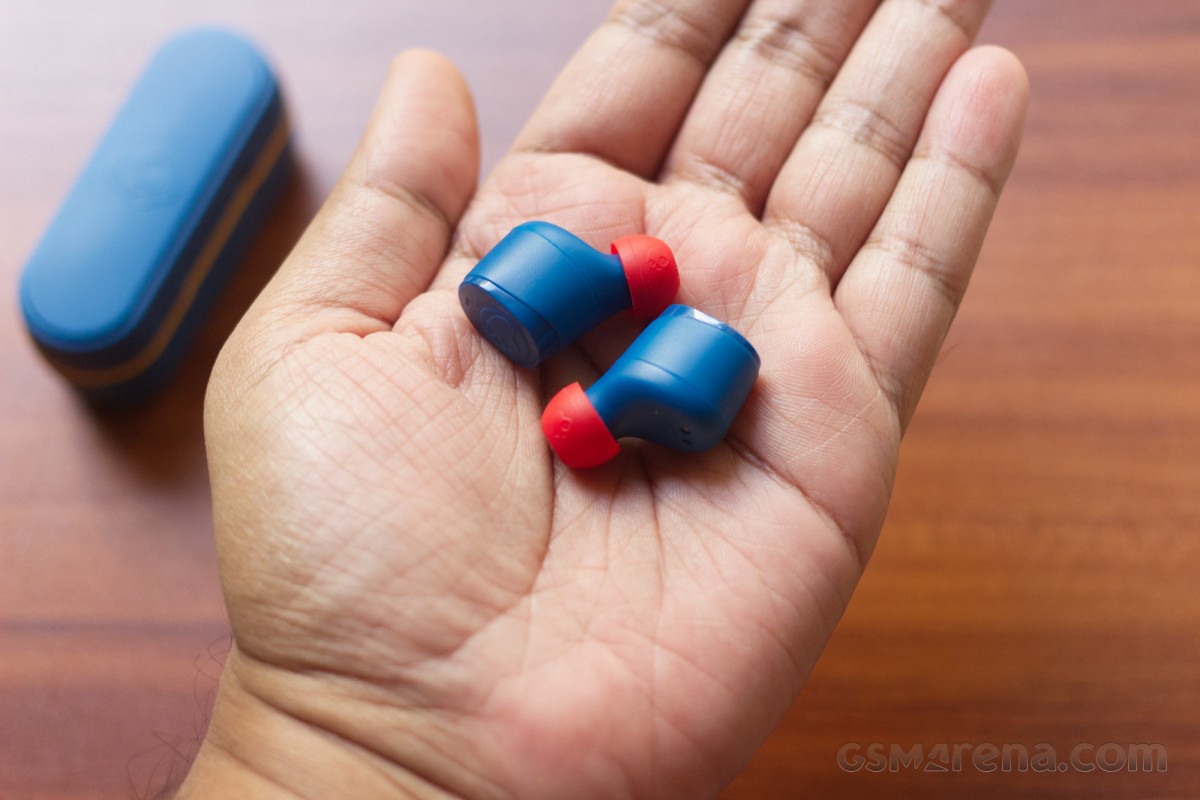 The charging case has a very slim profile and fits inside tight jeans pockets easily. The case lid doesn't open particularly wide but it's still easy to pull the earbuds due to their chunky shape. The case has a single white LED on the outside, which blinks at various points but it's hard to figure out what exactly it is conveying. On the back is an outdated microUSB port for charging.
Comfort
The Jib True include soft silicone ear tips. The earbuds are easy to put on and remove and can be worn for hours at length without any discomfort.
Software and Hardware
The Jib True don't require or support any companion apps. You just pair them directly and then use your device or music player's EQ if you need to make any audio adjustments. There doesn't seem to be any way to upgrade the firmware.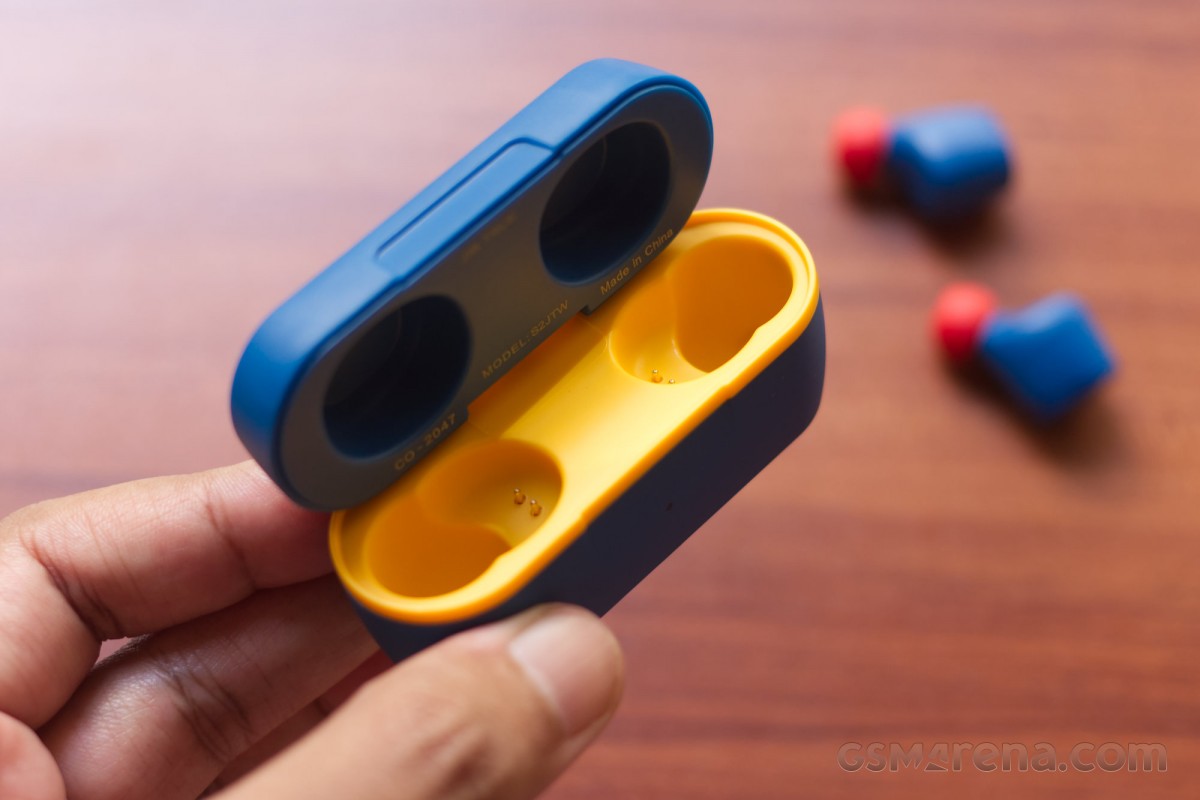 The Jib True have 6mm dynamic drivers in each earbud with a 20-20,000kHz frequency response, 98-103dB SPL, and <3% THD at 1kHz. They support SBC and AAC over Bluetooth 5.0 connection. There's no multi-device pairing support. The earbuds connect in a master-slave configuration, where one (master) connects to the source and the other (slave) to the master.
Performance
Audio quality
The Skullcandy Jib True are mediocre-sounding earbuds. The tonality is focused heavily on the low-end, which is typical for budget audio products.
The bass response is heavy-handed, with a rather large dose of bass boost applied across the low-end, making the bass boomy and overwhelming. It's a more quantity over quality approach, and you don't get any nuance in the bass notes; just lots of it to give a rumble and boom to everything you listen.
The mid-range would have been fine had it not been for the low-end, which completely dominates over it. Much of the low-mid and the mid-mid region gets masked by the bass and even though the mid-region itself isn't recessed, it can't compete with the bass in terms of volume and presence in the overall mix and ends up taking a backseat.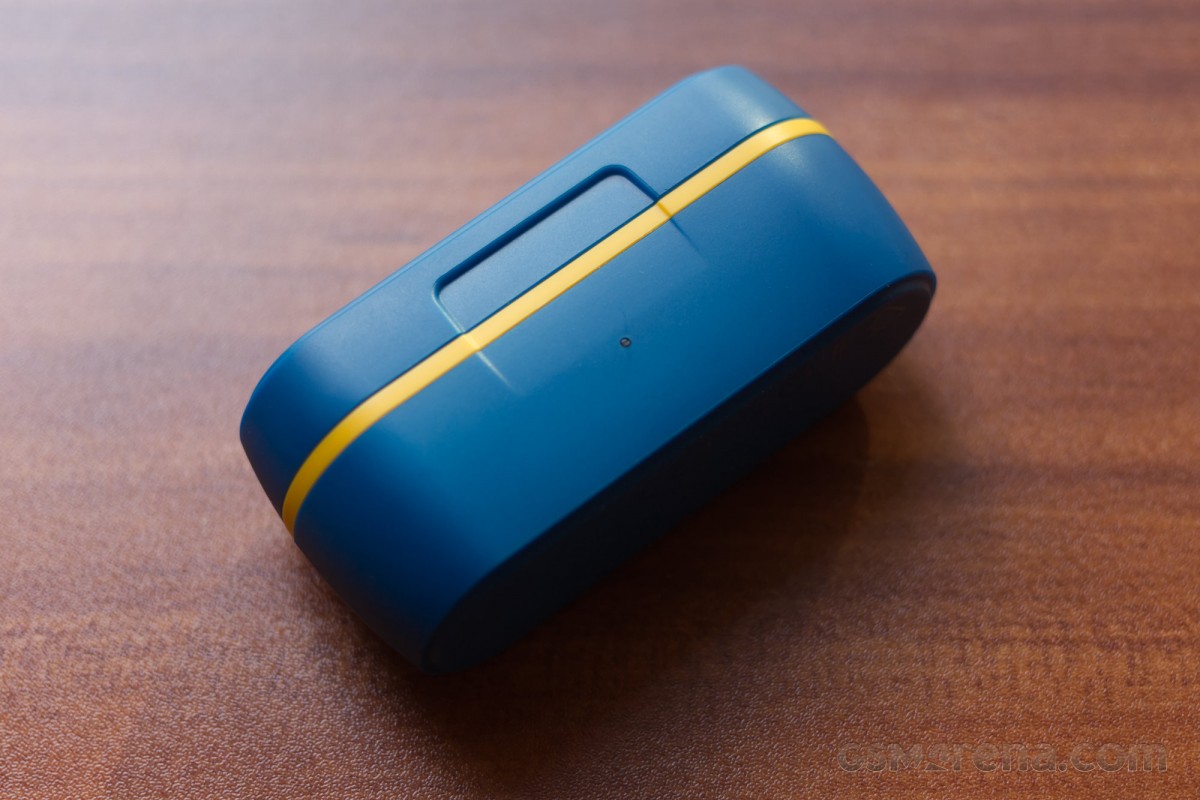 The high-end is dull and lacks energy. You get a mostly serviceable presence in this region but fans of treble will be disappointed by the lack of brightness and detail in the higher registers, with all the high notes lacking definition.
The sound overall is quite lackluster in terms of detail and resolution. The imaging is fine but the soundstage is fairly narrow and focused in the middle. The lack of a companion app means you have to rely on your source or music player app to EQ. After making some cutbacks to the low-end and boosting the upper-mids and low-treble, you can get some competent sound out of the Jib True, at least in terms of overall tonality. Of course, based on your tastes and preferred content, you could be perfectly happy with how these earbuds sound out of the box as well.
Microphone
The Jib True have decent microphone quality. Callers should be able to hear you well enough, even in relatively noisy environments.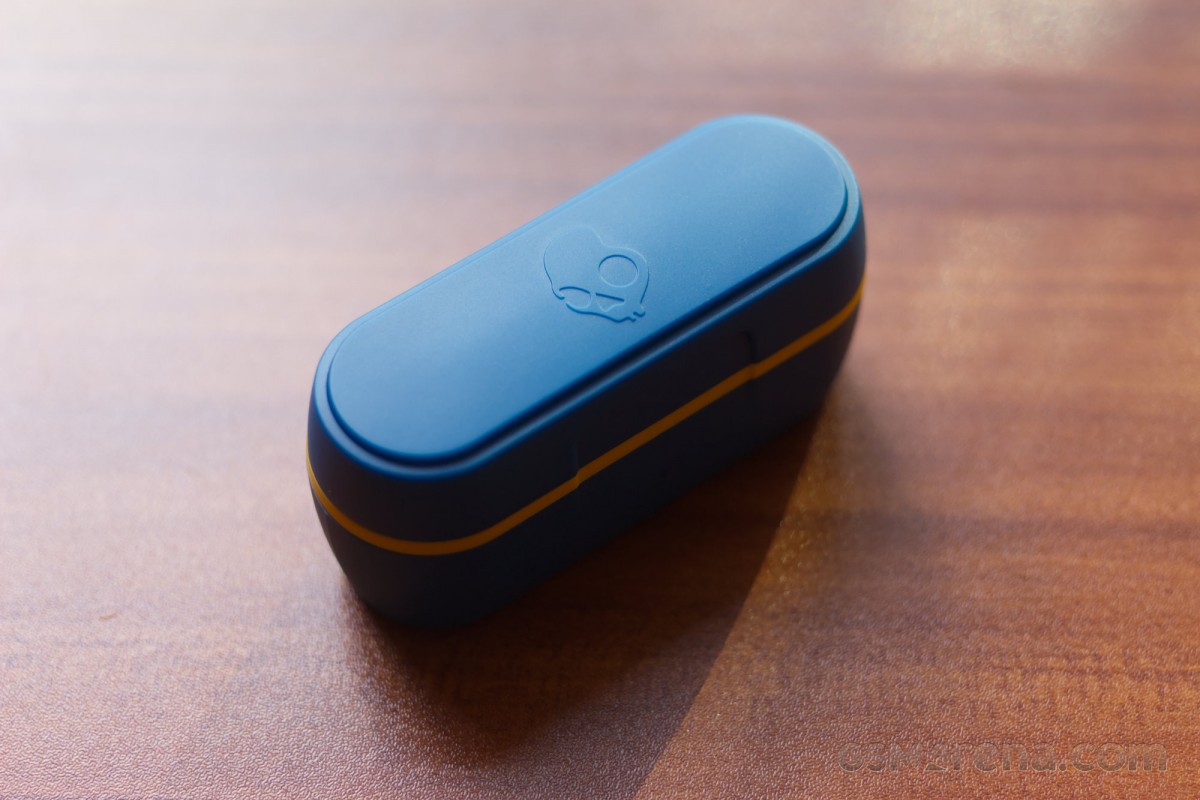 Latency
The Jib True have acceptable latency performance. The audio delay isn't noticeable while watching videos but may be noticeable in some games. For just watching YouTube videos and casual gaming, the latency performance is quite adequate.
Noise-cancellation
The Jib True lack active noise-cancellation. The ear tips can passively block noise and in most cases provide adequate levels of isolation for indoor usage. With audio playing, you'd be hard-pressed to hear any background noise.
Connectivity
The Jib True had reliable connectivity during testing. There were no recorded audio drops or pairing issues observed during testing.
Additional testing notes
The Jib True are absurdly loud earbuds. You just need to go two notches on the volume bar on most smartphones to get a usable volume level and anything above that is just uncomfortable. The downside of this is that you have a very small usable volume bar for everyday use and small increments can cause big changes in sound. You also need to be extra paranoid about making sure the volume level is right before hitting playback.
Battery
The Jib True have a claimed battery life of six-hours, with the case claiming to provide additional 16 hours.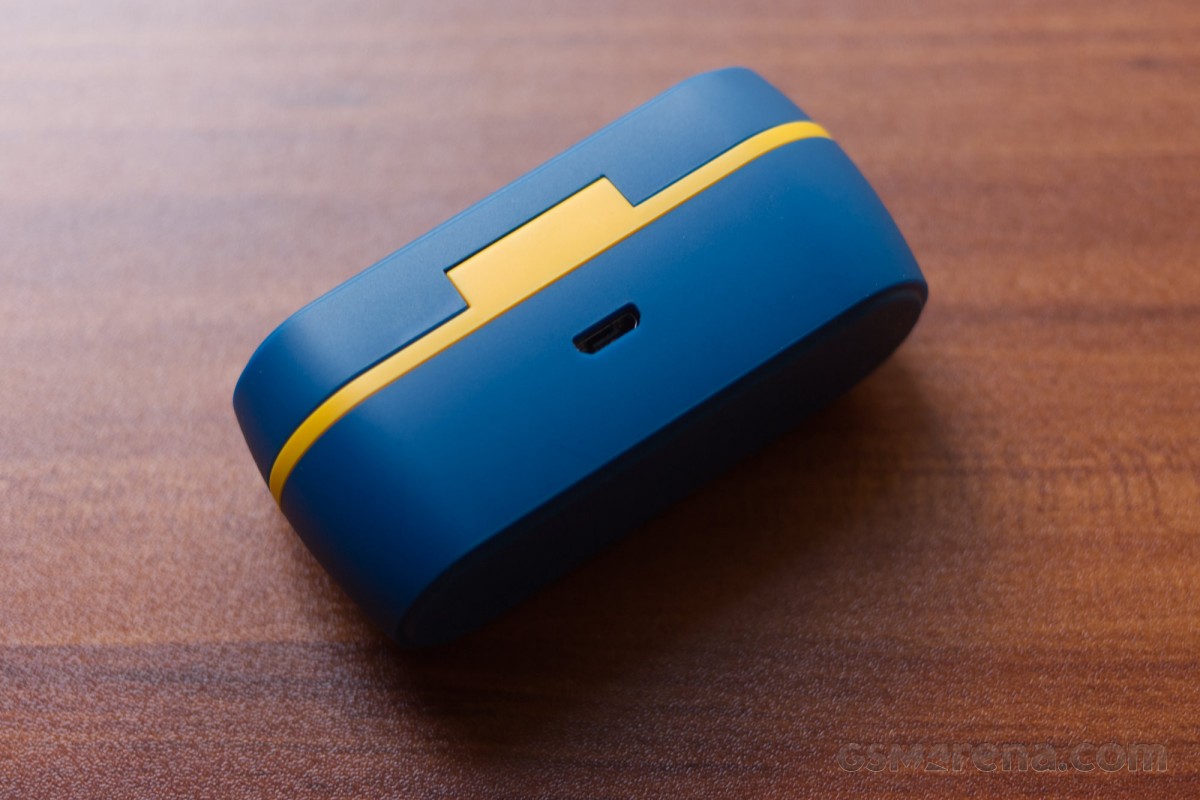 In my testing, the earbuds played music continuously for just over seven hours, which is above average for truly wireless earbuds. The battery life is quite good overall for continuous use but the relatively small case does not pack many more charges and will require frequent charging.
Conclusion
As mentioned in the beginning, the Skullcandy Jib True are an affordable pair of wireless earbuds. For those wanting something basic and inexpensive, either for themselves or someone else, the Jib True can be a good option. The audio quality isn't technically impressive but those who enjoy copious amounts of bass in their music may still find it enjoyable. The earbuds also have some niceties, such as water-resistance and decently-long battery life. Still, if you can afford to spend a bit more, then there are better-sounding options on the market, such as the Lypertek Levi and Jays F-five.
A
My earbuds never stay charging in the case, no matter how many times I clean the inside of the case, I usually have to turn my blutooth off on my phone in order to keep them from connecting randomly :/.
V
I had bought them since my old pair that I had for years finally gave out and not even a month past, the right earbud just powered off randomly and won't not turn back on. It refused. I am a little frustrated since they say it should be easy to pair ...
M
I bought them as a spare pair at the airport as I forgot my AirPods. And I don't think the quality of sounds isn't as good but they are great for a budget spare pair of headphones. I don't seem to be able to figure out what are the batter stats...
ADVERTISEMENTS