Skype is the latest messaging service to jump onto the end-to-end encryption bandwagon. The Microsoft-owned service has partnered up with Signal in order to enable the new functionality, which is optional and not default for every chat. Thus, Skype's implementation is similar to what Facebook Messenger uses, which has dedicated Secret Conversations you can set up for this purpose.
Skype's version is called Private Conversations, and these aren't supported for groups. To start a Private Conversation, you tap or click the "+" icon, then select the self-descriptive New Private Conversation option and select the contact.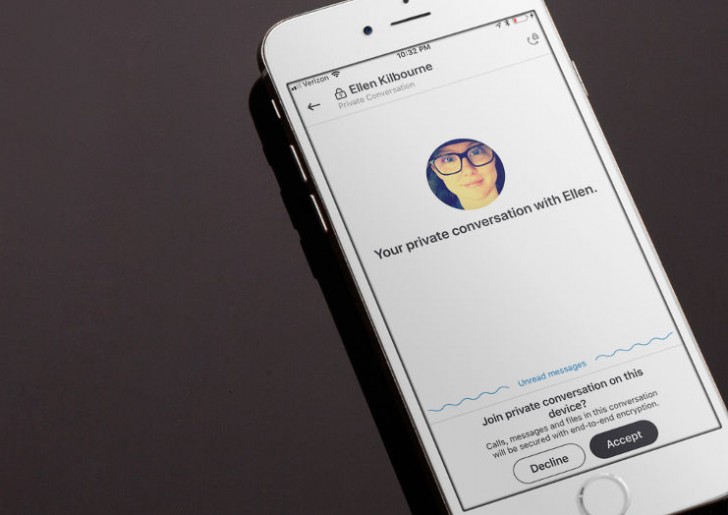 Then an invite will be sent to that person to join - this is valid for seven days, after which it expires and you'll need to send another one. Once the contact accepts your invite, the Private Conversation will be available to you only on that specific device. If you want to move it to another phone or computer, you will have to resend the invitation.
A Private Conversation will have a lock icon next to your contact's name, and preview messages will not show up in Chats or notifications. You can't edit messages or forward files in this mode, only emoticons, files, and audio messages are available to send.
The new feature is now out in preview for Skype Insiders. Hopefully it will make its way to non-Insider users soon.
?
People still use Skype?
?
Or, you could just use Wire, created by the original creater of Skype, which also uses Signal's open source encryption code, but it is not a temporary opt-in feature, rather it is the default all the time for chats and calls. Or you could just use Si...
?
I don't believe in Microsoft privacy.