Skype for Android has received an update today, which should already be rolling out through the Google Play Store.
Skype 5.6 for Android brings with it a refreshed design that aims to make the app even easier to use than before.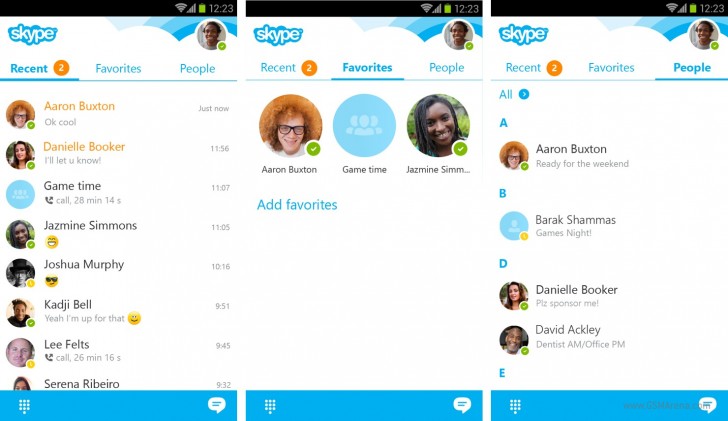 First off, you can now see more chats at a glance in the Recent tab. And obviously you can still jump back into one of those chats with just a tap.
Round avatars are now present throughout the app, finally making your friends' profile pictures consistent no matter where you may see them in Skype for Android. Additionally, your friends' online status will be shown on top of their avatars everywhere in the app.
Inside each chat, the bubbles now have a new color, which makes the text stand out more. The messages thus become clearer, but you can also easily tell apart what you said from what everyone else did. Apparently those who do group chats with many participants should benefit most from this.
As always, there are also a number of unnamed fixes and improvements in the new version of Skype, all designed to make the app more stable.
D
Here's a disgruntled fanboy at Windows Central.. Oh gosh we all are regretting why we bought a Windows phone.
E
Mostly I use skype on PC
S
And nothing for Windows Phone not even animated emojis lololol where are the fanbois at ah yes hanging at Windows Central listening to Bon Jovi & keeping the faith! lolol