Microsoft has released an update to its Skype for Android app, bumping it to version 5.5. The updated app now remembers your log-in details, making it easy for you to sign back in - all you need to do is to just tap on the arrow (shown in the image below).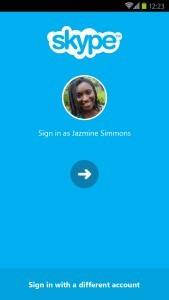 However, if you want the app to ask for password every time every time you sign in, just tap on the menu icon "…" > "Settings" and look for the relevant option under the Privacy section.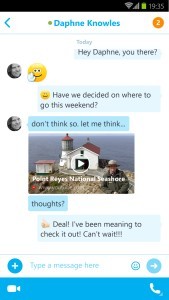 In addition, Microsoft said that the app will also get the web link preview feature, allowing you to see a preview of the content before you open a web link. The feature will be rolled out in the next few weeks.
The updated app is now available for download from the Play Store.
D
And Skype on WP got a new update (from 2.28 to 2.29) and 2 smaller hotfixes with no new features. I wonder if Microsoft will eventually make Skype into a universal app for all platforms.
?
another big brother's policy...
?
finally.i was getting ready to remove skype on my phone because of the login process.