If you are a Skype fan and use a Linux PC or a Chromebook, here's some good news: you can now make voice calls using Skype for Web. Microsoft is yet to announce the change, but the feature has already started rolling out.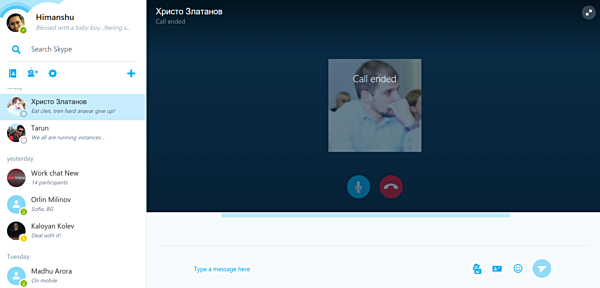 Accessing the feature is pretty straight forward - just head to Skype for Web on your Chromebook or Linux PC, log in, select a contact, and then click the voice call button to initiate a call.
It's worth mentioning that you still can't do video calls on Chromebooks and Linux, but with voice calling already rolling out, it won't be a stretch to assume that video calling will be available sooner than later.
D
Tested it. It calls, but cannot receive calls from others. Chromium 51.0.2704.106 (64-bit)
L
Finally. The interesting thing is that Video and Audio worked since the first release of the Web version, if you lied to it that you run from Windows/Edge(In Firefox for example you can install a plugin to open web-sites and report as being another...
D
Sueet, gonna try it later on my Acer CB3 with Xfce Linux.