Microsoft has updated Skype with some new features. Most importantly, the online voice and video calling service now lets you share files, photos, documents and videos of up to 300MB in size with friends and groups.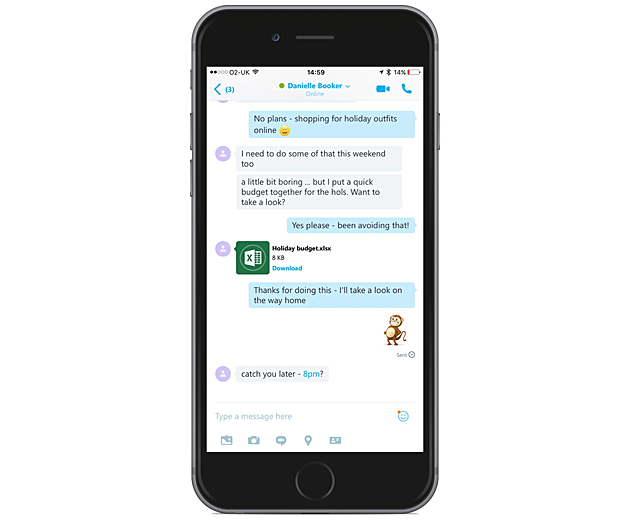 The company revealed that it tested several size limits for file sharing, and based on the results of these tests, the 300MB limit was chosen. "This accommodates almost all the file sizes shared over Skype," Microsoft said.
Moving on, the service now also allows you to share stuff even if the recipient is offline. " So, now you can share a holiday video and go straight back to the beach, knowing that your friends and family can download the video whenever they come online—while you're out enjoying the sunshine!"
And finally, the application now also lets you download a file multiple times on different devices.
D
Srsly Skype ? In today's world where everything is Google, Microsoft, dropbox integrated.
D
Meanwhile Telegram shares files of any size, other day I sent a .ISO of 2.6GB for my boyfriend via Telegram.
g
unfortunately, skype in ancient history.