Microsoft is continuing to trickle down more desktop Skype features to its mobile users and the latest addition is screen sharing. With the new update, you'll be able to share what's on your screen directly from inside any call. The new feature will be available from the menu located in the bottom right of any call.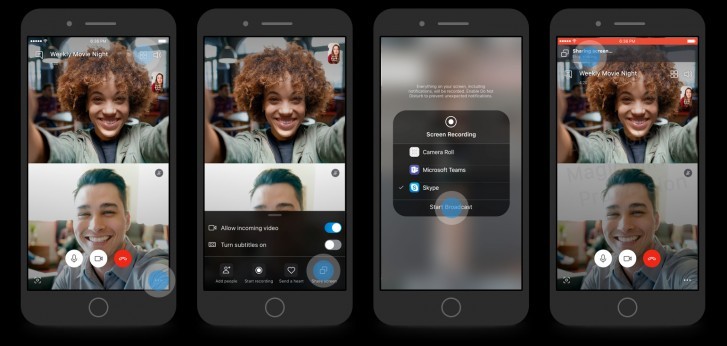 Other additions include a cleaner UI with less obtrusive elements during calls for a more immersive experience. Double tapping the screen will remove all complications and will only leave the video of the person you're talking with. The new menu will also allow you to toggle other new features such as call recording and subtitles.
The new Skype update is live on the App Store and Google Play for devices running iOS 12 or Android 6.0 Marshmallow and up.
M
BlackBerry used to do this with BBM haha smh
C
Cool! Skype updates have been continuously improving it and giving it the edge in video call apps. Still remains top when it comes to video calls and normal calls.
X
Who cares about the stupid Skype?!