Microsoft-owned Skype has announced that its Qik video messaging service - which was launched back in 2014 - will be shut down in March. The company said the last day the service will be available for use will be March 24.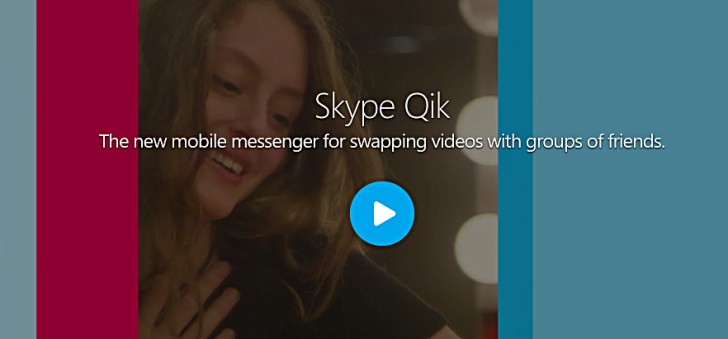 The Skype Qik app allowed users to record and send 42-second videos either to a single recipient or a whole group. In addition, users could also record 5-second videos, dubbed Qik Fliks, that can be stored and used as canned responses.
Skype explains that since the app was launched, "we have learned that many of you are already doing these things in Skype, and as a result, we migrated some of Qik's most used features into the Skype app you already know and love."
"We've enabled video messaging in Skype and fun features such as filters, to make your messages even more personal. To send a video message in Skype today, simply look for the video message icon in the media bar." And that's the reason the company thought it's time to pull the plug on Qik.
?
It's tough for new messaging apps to garner people. Because your friends or family will have to migrate. Companies like Skype, Yahoo, ICQ AOL, and BBM slept while Whatsapp ate into their user database. Now its just too late to get people on to a plat...
?
Thank you the microsoft apologetics team.
S
The market is too saturated with the same apps, while this is good for innovation, most end users end up with the app they started out with. In this case Skype was late to the game.